Business / Your money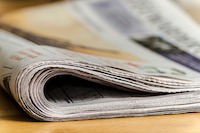 Diaspora remittances to Zimbabwe have become the second highest source of the country's liquidity after exports, constituting about 30% ...
Published: 08 Dec 2016 at 17:37hrs | 986 | by Thobekile Zhou
LONDONm - SimbaPay is revolutionizing the remittance space through its official announcement of raising the single transaction limit to a whopping $45...
Published: 03 May 2016 at 18:26hrs | 2264 | by APO
If you had started saving £100 a month 5 years ago you would have £6,828.94 today in cash, all in your name. Another 5 years of this and you would h...
Published: 25 Sep 2015 at 06:19hrs | 3000 | by Lucia Dube
Load More Stories