Entertainment / Events
Intwasa thrills return to Bulawayo as the festival alive
17 Sep 2012 at 04:48hrs |
Views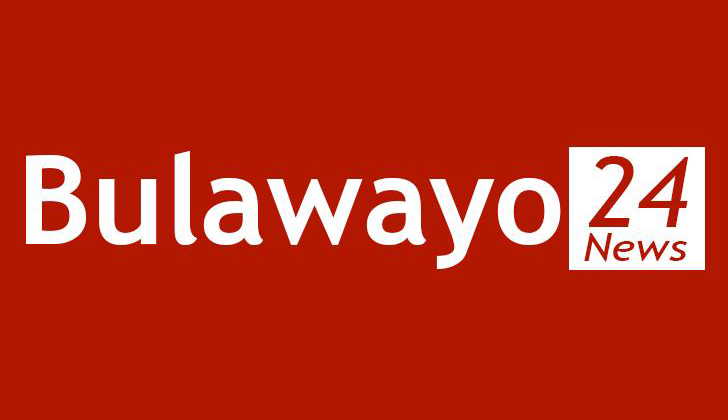 Summer thrills returns to Bulawayo this week, when the City of Kings play host to the eighth edition of the Intwasa ko Bulawayo Arts Festival.

As has become the norm, Bulawayo will for the next six days - beginning tomorrow - be swamped with more than 100 artistes, who will be showcasing their artworks to a cosmopolitan crowd eager to partake in this art festivity.

From music, to the intriguing paintings from renowned local and regional artists, fans will have a mammoth task of choosing from the best, considering that more than 10 programmes will be running each day.

Running under the theme "Bulawayo Blossoming", art enthusiasts will have to pick their favourite arts genres, music, dance, theatre, film, spoken word and literary arts at different venues that will be sprouted in the city centre as well as surrounding suburbs.

Theatre enthusiasts will be treated to some top-notch theatrical productions and seasoned actors and actresses in plays like "When Angels Weep", "The Accused", and the "Song of the Carnivores", a musical extravaganza featuring 500 children from 10 schools.

The musical celebrates the five carnivores of Zimbabwe - lion, cheetah, hyena, leopard and wild dog.

Each has a movement to itself within the framework of opening and closing choruses.

Most of the words that made up the musical were from the composer although they were derived from poems submitted to a competition held last year.

Apart from its entertainment spin offs, the "Song of the Carnivores" will also help to spread the conservation message, while calling for everyone to save them from extinction.

"When Angels Weep" is another enthralling play that will certainly give value for money to theatre lovers when it premieres at Intwasa.

From the Nama award-winning team, who presented "Burn Mukwerekwere Burn" to huge acclaim at Hifa 2011, comes another scorching tale of lost youth, greed and familial betrayal.

When 13-year-old Sarita is sold in to sexual bondage by her favourite uncle, her childhood comes to a screeching stop. Fate brings her back to her village 17 years later, forcing her to face a past she buried to survive. The production reunites all the cast from "Burn" with Blessing Hungwe, who wrote the play and was directed by Giles Ramsay.

It also features award-winning actor Michael Kudakwashe, actress Privilege Mutendera and the musical talents of Patrick Tembo, Brezhnev Guvheya and Rumbidzai Karize.

On the musical side, Mokoomba, Otis Ngwabi, Black Umfolosi, Spring Jazz Festival, Iyasa, Chase Skuza, Jeys Marabini and Ndolwane Sounds are expected to thrill legions who will attend the festival.

Poetry lovers will have a feel of different style and flair from the spoken word department.

Poets from the City of Kings that include Bhekumusa Moyo, Mgcini Nyoni, Sypho, Sthandazile Dube, Aura, Sipho Mpofu, Tracy Sibanda, Solwazi and Likwa Ka Ncube are set to lift Bulawayo's flag high.

Intwasa director Raisedon Baya said this year the festival celebrates the beauty in diversity.

"This year, Intwasa will celebrate colour, the beauty of colours gathering together in one city and one place. It will celebrate diversity; diversity embodied in the uniqueness and plurality of identities and cultural expressions of Zimbabweans and others that will gather for the arts feast. It will celebrate the blooming of life and business after the economic meltdown and global economic crisis of the past years," he said.

Intwasa Arts Festival ko Bulawayo celebrates the cultural heritage of Bulawayo through a showcase of music of every kind - jazz and gospel to name a few - as well as through presentations of crafts by local and international artistes, folk life exhibitions, and distinctly local culinary creations.

Though festivals are one way an area can showcase cultural features of a city, which can be a big spin off for businesses, the Intwasa Arts festival has done well in strengthening cultural tourism in Bulawayo.

Because of how the festival continues to brand Bulawayo as the hub of the arts, through the unique plays and other arts programmes it has, when you get to the city, you will certainly enjoy its unique food, history, art, and music.

However, Intwasa organisers need to improve on the co-ordination of events so that it does not become a one-man affair as was the case last year, when Baya oversaw everything.

This year's edition of Intwasa was made possible with the assistance of Hivos, Culture Fund, Delta Beverages, Norwegian Embassy, Habitat Afrika, British Council, Plan Zimbabwe, National Arts Council of Zimbabwe, National Gallery in Bulawayo, Bulawayo City Council and Rooftop Promotions.


Source - TC