Search / Hangasa
Musician, Zex Taku Manatsa is following in the footsteps of his legendary father, Zexie Manatsa with the launch of his first album, Friends in Christ.Named after his father, Zex Jnr is the you...
Published: 06 Jul 2017 at 07:09hrs | 1784 | by Tidi Kwidini
Harare based Hangasa dancing queens proved popular than Sungura prodigy Romeo Gasa of the Extra Valembe band in Mvurwi Mashonaland Central yesterday....
Published: 19 Mar 2017 at 09:11hrs | 2500 | by Simbarashe Sithole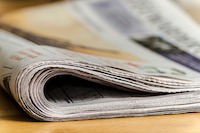 32-YEAR-OLD Chrispen Tiyayo, of Sungai Village, Masvingo, allegedly killed his 19-year-old South African wife, Mashudu Chishikau, and secretly buried her body on a riverbank.He was jailed for ...
Published: 11 Oct 2014 at 06:42hrs | 2785 | by Staff Reporter
Load More Stories