Lifestyle / Photos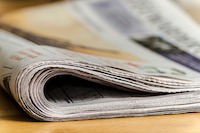 Quite possibly the most sensible decision for future spouses are that of the wedding picture taker. Truth is told, available, there are the most assor...
Published: 31 Dec 2021 at 07:38hrs | 3 | by Staff writer
So it's finally happened, you're engaged and it's time to start preparations for the wedding. This is one event that takes a lot of work and careful p...
Published: 09 Apr 2019 at 10:21hrs | 3664 | by Staff Writer
Load More Stories