Columnist / Academic tinashe eric muzamhindo writes:
What you need to understand is that intellectual capacity is a key component in political strategy. Politics is not only a game of numbers, it requires strategic intelligence to deal with an opponent,...
Published: 21 Oct 2019 at 20:18hrs | 2912 | by Academic Tinashe Eric Muzamhindo writes: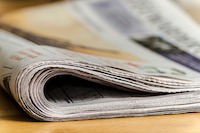 Arrogance does not pay in politics. The biggest enemy of Zanu-PF now is the mouths of specific spin doctors and bad mouthing. The most important thing is to respond to a problem in a proper way. The m...
Published: 01 Sep 2019 at 20:20hrs | 282 | by Academic Tinashe Eric Muzamhindo writes:
Load More Stories