Columnist / Amen mpofu
Why do I pause the aforementioned question? What has it to do with the reader, those who are still mourning the death of their loved ones and probably cherishing some good moments they had with them? ...
Published: 20 Feb 2020 at 16:52hrs | 1657 | by Amen Mpofu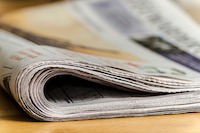 It is alleged that 6 people were killed by the soldiers on 31st of July, 2018, the day after voting. One woman who worked for the Zimbabwe National Water Authority was one of the victims. She was buri...
Published: 16 Aug 2018 at 21:24hrs | 2003 | by Amen Mpofu
According to the Standard paper dated 24 December, 2017, the wounds and painful memories of the Gukurahundi atrocities are still fresh in the victims' minds. The victims and their children canno...
Published: 27 Dec 2017 at 08:54hrs | 4699 | by Amen Mpofu
Load More Stories