Columnist / Bekezela maduma fuzwayo (facebook update)
In the interest of tolerance and national unity, Kindness Paradza should have carefully considered his statement in Parliament when he said that women in his constituency of Makonde were left wi...
Published: 04 Apr 2014 at 08:30hrs | 782 | by Bekezela Maduma Fuzwayo (Facebook update)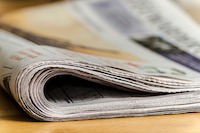 What really is happening to the standard of education in Gwanda District and Matabeleland South generally? We have done it again, FAILED! Its extremely ...
Published: 24 Jan 2014 at 09:33hrs | | by Bekezela Maduma Fuzwayo (Facebook update)
Load More Stories