Columnist / Brett chulu
Finance minister Mthuli Ncube's United States jaunt last week was always expected to yield what it yielded - an empty basket. It's no rocket science.In an article published in this column last...
Published: 15 Mar 2019 at 17:08hrs | 4445 | by Brett Chulu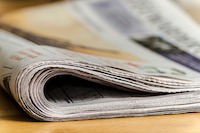 THE eagerly anticipated Monetary Policy Statement (MPS) for 2019 was finally delivered by the Reserve Bank of Zimbabwe (RBZ) governor John Mangudya on Wednesday this week, the same day the budget stat...
Published: 22 Feb 2019 at 09:09hrs | 2160 | by Brett Chulu
PRESIDENT Emmerson Mnangagwa's op-ed piece he penned for the New York Times, published online on March 11 and 12 in the print version, supplies the chess pieces of how he intends to play the political...
Published: 16 Mar 2018 at 07:20hrs | 2150 | by The Brett Chulu Column
Load More Stories