Columnist / Chris chenga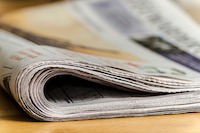 LAST week, the Government of Zimbabwe announced that its Command Agriculture programme shall look to be financed by the banking sector. The country's planting season is already upon us. Field preparat...
Published: 30 Sep 2019 at 16:53hrs | 70 | by Chris Chenga
At any pivotal societal inflection point, wise nations have sought out to have structures of a Truth and Reconciliation Commission. Cases of these are as broadly traceable to South America, North Afri...
Published: 24 Jan 2019 at 08:09hrs | | by Chris Chenga
Load More Stories