Columnist / Chris mutsvangwa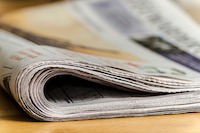 THE whole hullabaloo about illicit gold is plain codswallop and balderdash.The country's detractors coalesced around George Soros and his Open Society Institute of Southern Africa are clearl...
Published: 28 Mar 2023 at 06:51hrs | 1 | by Chris Mutsvangwa
COMRADE Simon Khaya Moyo is no more. He has joined the pantheon of Zimbabwe's finest patriots throughout the ages. Of recent note are fellow heroines and heroes of Chimurenga II who sacrificed to bury...
Published: 21 Nov 2021 at 09:12hrs | 3 | by Amb Chris Mutsvangwa
Load More Stories