Columnist / Concerned bulawayo resident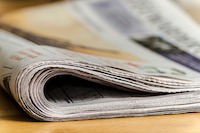 Dear Editor, To the people of Zimbabwe and Bulawayo in particular, please be careful of conman and woman masquerading as second hand car dealers, the man is called Thabani Mguni (and his wife)...
Published: 26 Jun 2018 at 09:07hrs | 5588 | by Concerned Bulawayo Resident
As a concerned Bulawayo resident, I found one particular issue disturbing pertaining to Childline Zimbabwe and Omega Sibanda vice President of ZIFA. Mr Sibanda's case involves his fight agains...
Published: 21 Feb 2018 at 07:39hrs | 818 | by Concerned Bulawayo resident
Load More Stories