Columnist / Dhodha rekanyi
Harare businessman and Zanu pf youth member Malvin Chimutashu case has been referred to Constitutional court after Harare magistrate Lanzini Ncube granted an application for that referral to ConCourt ...
Published: 02 Feb 2017 at 21:16hrs | 537 | by Dhodha Rekanyi
Please note that Bulawayo24 does not edit WhatsApp updates. We publish them as sent by our readers and we do not disclose the sender's telephone number....
Published: 30 Jan 2017 at 18:01hrs | 2777 | by Dhodha Rekanyi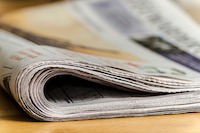 The Democratic Assembly for Restoration and Empowerment would like to congratulate Donald Trump for winning the United States of America Presidential race. The world got shocked considering that Hilla...
Published: 09 Nov 2016 at 15:21hrs | 6807 | by Clemence Tauya Nhliziyo 'Dhodha ReKanyi'
Load More Stories