Columnist / Duke maplanka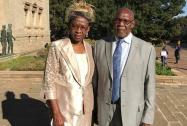 When a person passes, we take stock. We look at what they achieved or lament at what they didn't achieve. We sum up the value of that persons life on the gap they leave in society. Depending on what y...
Published: 04 Jul 2023 at 09:14hrs | 10 | by Duke Maplanka (Zapu Europe Chairman)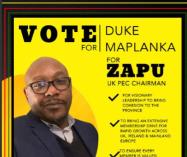 First of all allow me to humbly express my gratitude for the nomination to represent our province as Chairperson. Our province is unique. Through history and time, seldom has there been a less...
Published: 22 May 2023 at 14:03hrs | 1 | by Duke Maplanka
Load More Stories