Columnist / Forward nyanyiwa
It was just after 8pm, and the night was still. A few crickets were chirping and stridulating, interchanging with hooting cars which were roaming the almost deserted streets of the then Salisbury indu...
Published: 14 Apr 2019 at 10:56hrs | 5584 | by Forward Nyanyiwa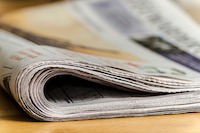 On November 24 2017, President Mnangagwa ushered in the Second Republic with a maiden inauguration speech which was pregnant with pragmatism and divorced from the flowery language his predecesso...
Published: 08 Mar 2019 at 06:37hrs | 531 | by Forward Nyanyiwa
Load More Stories