Columnist / Guthrie munyuki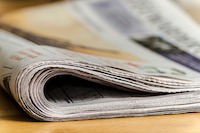 Like many Manchester United fans around the world missing the good old days, I also regularly find myself reminiscing about the managerial prowess of Sir Alex Ferguson, whose inimitable success at one...
Published: 19 Feb 2019 at 17:13hrs | 3027 | by Guthrie Munyuki
Stephen Chan, professor of world politics and international relations at the School of Oriental and African Studies, University of London, says it is vital that opposition leader Morgan Tsvangirai...
Published: 24 Jan 2017 at 06:24hrs | | by Guthrie Munyuki
Former Finance minister Tendai Biti, who now leads opposition People's Democratic Party (PDP) says Zanu-PF has failed to justify its continued hold on power and the current economic crisis will liquid...
Published: 27 Jun 2016 at 19:20hrs | | by Guthrie Munyuki
Load More Stories