Columnist / Humphrey mutandwa
PROPHETS in the Bible lived isolated lives and only appeared when God sent them with a specific message. They were said to be lonely individuals and, although they were among men, they preferred to be...
Published: 17 Mar 2019 at 08:55hrs | | by Humphrey Mutandwa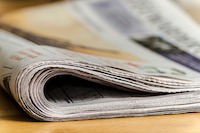 The Bible says blessed are the peacemakers for they shall be called the children of God. Peacemakers bring conflicting parties to the negotiation table help them reach an agreement.A pacifier,...
Published: 10 Mar 2019 at 08:40hrs | | by Humphrey Mutandwa
Load More Stories