Columnist / Isaac mupinyuri
IT pains a lot when a person knows swimming is the only way to survive drowning or being carried away by a flooded river, but denied by a stagnant log that pins one of his legs against the surface. ...
Published: 05 May 2020 at 08:54hrs | 1392 | by Isaac Mupinyuri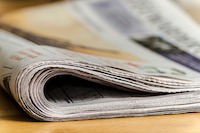 As Congress temperatures reach heatwave levels,it is time I urge caution,forensic,intrinsic,none greed action so we help build a balanced,human resource with substance and attraction,not the cheap who...
Published: 22 May 2019 at 07:23hrs | 1312 | by Isaac Mupinyuri
Load More Stories