Columnist / James hamill
Zimbabwe's new President Emmerson Mnangagwa has been cautiously welcomed with the hope that he will place Zimbabwe on a more democratic trajectory. He has spoken of a new democracy "unfolding" in Zimb...
Published: 11 Jan 2018 at 11:17hrs | 2894 | by James Hamill
The military has taken control of the national broadcaster, troops are in the streets and the president is being held in a secure environment. All military leave is cancelled and a senior general has ...
Published: 17 Nov 2017 at 04:52hrs | 8604 | by James Hamill, University of Leicester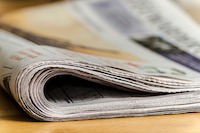 THE open feuding within Zimbabwe's ruling party, ZANU-PF, intensified last month, as rivals battled over the succession to 90-year-old President Robert Mugabe. This culminated in the dismissal by Muga...
Published: 06 Jan 2015 at 09:02hrs | 3854 | by James Hamill
Load More Stories