Columnist / Makaita noel mutasa
I will not allow the raging debate and shaming of the chief ruler's penchant for frequent and extravagantly lavish travels without my pound of flesh. Not even that I am a Shylock, but the extr...
Published: 31 Mar 2019 at 13:44hrs | 3800 | by Makaita Noel Mutasa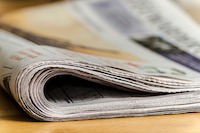 THERE is nothing amiss about the split of political parties, churches, football or other sporting teams, partnerships, corporates, or any voluntary organisation for that matter. While for the ...
Published: 17 Mar 2019 at 18:12hrs | 1247 | by Makaita Noel Mutasa
Eddie Cross's opinion piece of December 29, 2018 titled "How long oh Lord, how Long?", in which he lambasts lousy government, corruption, nonsensical monetary and macroeconomic policies, concludes tha...
Published: 06 Jan 2019 at 17:58hrs | 3054 | by Makaita Noel Mutasa
Load More Stories