Columnist / Mqondisi moyo mrp president
The recently announced changes in the cabinet by Mishack Sibanda effected by Emerson Mnangagwa government leaves a lot to be desired.Cain Mathema is a former member of the Froliz party which l...
Published: 12 Nov 2019 at 09:25hrs | 4059 | by Mqondisi Moyo MRP President.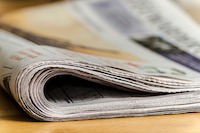 As the leader of Mthwakazi Republic Party i cannot let people like Mohadi have a field day on us, surely how can he stoop that low to address Mthwakazi Republic Party at his Zanu-PF rally at Stanley s...
Published: 17 Oct 2019 at 09:10hrs | 78 | by Mqondisi Moyo MRP President
Load More Stories