Columnist / Muckracker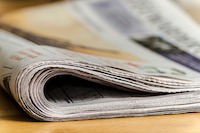 THE nation celebrates with Ignatius Chombo, who can now freely join the national feeding trough in peace.It was announced this week that all charges against the man had been dropped, seeing as...
Published: 08 Oct 2021 at 19:02hrs | 4 | by Muckracker
Zimbabweans were recently back to that time again when they lose sleep debating who is and who is not a national hero. This debate has been going on for as long as we have been a nation; that is, sinc...
Published: 29 Jan 2021 at 07:05hrs | 5 | by Muckracker
Load More Stories