Columnist / Munyaradzi rukanda mhaka
Acquiring a doctorate is no mean feat, even for the highly endowed academic minds. Once attained, the prestigious status cannot easily be wished away nor can it be shrouded in secrecy. To any doctorat...
Published: 25 Jan 2018 at 18:20hrs | 3196 | by Munyaradzi Rukanda Mhaka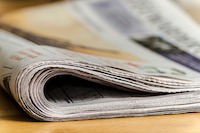 As the political dog-fights in Zimbabwe took spiralling turns with each twinkle of an eye, Zimbabweans were not spared from a bunch of fake analysts, and sweet-sounding unsubstantiated news. But I lay...
Published: 11 Jan 2018 at 19:35hrs | 1293 | by Munyaradzi Rukanda Mhaka
Load More Stories