Columnist / Newsday - editorial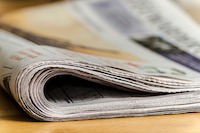 Its difficult to decide what to make of President Emmerson Mnangagwa's latest bid to tackle graft: Is it tokenism or the real deal? Is it a case of bolting the door after the horse has bolted or maybe...
Published: 01 Aug 2019 at 21:59hrs | 1689 | by NewsDay - Editorial
IT is within the constitutional rights of every Zimbabwean or organisation in the country to protest as a way of registering their disquiet over any matter.Social-citizen group Tajamuka has ca...
Published: 02 Jul 2019 at 08:28hrs | 643 | by Newsday - Editorial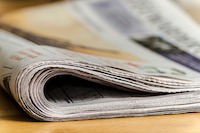 THAT it is now more than one-and-a-half years since former Finance minister Ignatius Chombo was arrested in dramatic fashion at the height of a coup that toppled ex-President Robert Mugabe, speaks to ...
Published: 06 Jun 2019 at 07:30hrs | 798 | by Newsday - Editorial
Load More Stories