Columnist / Nkonzo mathanda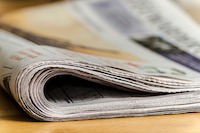 Ngiyabingelela Mthwakazi kaNdaba, Mthwakazi kaMzilikazi, Mthwakazi omnyama, lina bonduku zibomvu, izindlela zimhlophe. Kuleshlava esesangena shiqe esizweni seMbabala sadala umonakalo omkhulu n...
Published: 19 Feb 2021 at 19:32hrs | 1483 | by Nkonzo Mathanda
My intention is not to write on either the historical origins or the actual geographical boundaries of Mthwakazi State, highlighted in yellow on the above image, but I am more concerned with initiatin...
Published: 31 Jan 2021 at 08:26hrs | 2641 | by Nkonzo Mathanda
Load More Stories