Columnist / Nkosenhle ndlovu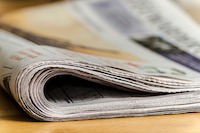 The claim by Welshman Ncube that he was 'annointed' by Tsvangirayi in the presence of Nelson Chamisa reveals the danger posed to democracy by the thuggish party. There is no part of the MDC constituti...
Published: 18 May 2019 at 08:22hrs | 1002 | by Nkosenhle Ndlovu
The rabidly tribal and sexist letter by Eric Muzamhindo reflects that the MDC is a poor imitation of ZANU( PF). It is the citadel of intolerance and the epitome of the devilish Gukurahundi spirit that...
Published: 14 May 2019 at 20:38hrs | 5513 | by Nkosenhle Ndlovu
Load More Stories