Columnist / Ntokozo msipha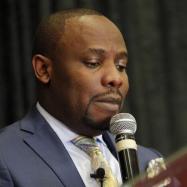 In the realm of spirituality, certain individuals possess the remarkable ability to inspire and transform lives. Southern Africa has witnessed the rise of an extraordinary figure in the field of proph...
Published: 15 May 2023 at 12:01hrs | 1034 | by Ntokozo Msipha
As the 2023 elections in Zimbabwe approach, one candidate stands out as the leader the country needs to overcome its economic and social challenges: Saviour Kasukuwere. The 53-year-old former Cabinet ...
Published: 05 Feb 2023 at 10:31hrs | 2583 | by Ntokozo Msipha
Load More Stories