Columnist / Percy zvomuya
About a kilometre from State House - the official residence of the Zimbabwean president, where Robert Mugabe lived until the mid-2000s before moving to his hideous mansion popularly known as Blue Roof...
Published: 06 Sep 2019 at 15:38hrs | 2581 | by Percy Zvomuya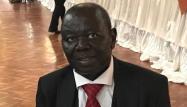 IN Morgan Tsvangirai's final journeys and last orders, there's something quintessentially Zimbabwean.He went to Johannesburg, the city with the largest concentration of Zimbabweans living abro...
Published: 26 Feb 2018 at 05:49hrs | 464 | by Percy Zvomuya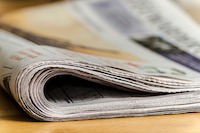 In 2008 or so, I registered for a Masters degree at Wits University with a rather interesting research component that I never got to finish. My thesis was to be an examination of the coverage of Zimba...
Published: 11 Aug 2013 at 08:25hrs | 1997 | by Percy Zvomuya
Load More Stories