Columnist / Precious kwaramba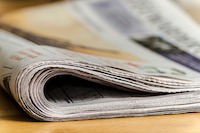 We set up this page to advocate for a bright and optimistic future for the New Zimbabwe. Since November 2017, we have promoted peace, progress and prosperity. Now we feel that at this historic moment,...
Published: 28 Jul 2018 at 12:51hrs | 594 | by Precious Kwaramba
Throughout this election campaign we have heard a lot of discussion about ED's past. And rightly so. He has been an integral figure in our national history, for better or worse, and it is only proper ...
Published: 12 Jul 2018 at 09:22hrs | 31666 | by Precious Kwaramba
Load More Stories