Columnist / Prof mthuli ncube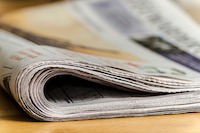 They say you can only know the true state of a car when you lift its bonnet and look inside. And so it was back in September, when I was appointed Minister of Finance, and got to take a look at the tr...
Published: 06 Apr 2019 at 07:51hrs | 300 | by Prof Mthuli Ncube
What is inflation and why must we get it under control? What has been going wrong, and how are we putting things right? As an Economics Professor, its important I first explain the basics. In ...
Published: 20 Feb 2019 at 23:22hrs | 1454 | by Prof Mthuli Ncube
ON Friday afternoon of 2 November 2018, I visited Surface Wilmar based in Chitungwiza, Harare. The company is owned by one of the largest companies in the world in the production of edible oils, based...
Published: 05 Nov 2018 at 05:21hrs | | by Hon. Prof Mthuli Ncube
Load More Stories