Columnist / Richard munyama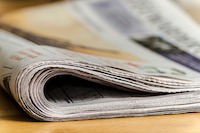 The ongoing controversy as to whether former president Robert Mugabe should be buried at the National Heroes Acre or at his homestead in Zvimba is a non-event. In fact, it hides the true story...
Published: 20 Sep 2019 at 19:49hrs | 4811 | by Richard Munyama
Former President Robert Mugabe has left many Zimbabweans with mixed feelings. Some people are praising him for bringing freedom and providing mass education and health to most Zimbabweans.Howe...
Published: 08 Sep 2019 at 21:23hrs | 2128 | by Richard Munyama
Load More Stories