Columnist / Ringisai chikohomero
The festive season was marked by dramatic scenes of tens of thousands of people amassing at border posts between South Africa and its neighbours where procedures had slowed down due to COVI D-19 restr...
Published: 19 Jan 2021 at 16:18hrs | 6 | by Lies! Louw-Vaudran and Ringisai Chikohomero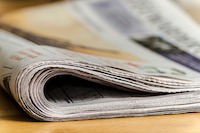 As Zimbabwe's economic and political situation teeters on the verge of chaos, SA takes a disjointed approach. By Ringisai Chikohomero for ISS TODAY.First published by ...
Published: 18 Apr 2019 at 20:28hrs | 3056 | by Ringisai Chikohomero
Load More Stories