Columnist / Sihle ndlovu
Amhlophe to the African National Congress for resoundingly winning another term under President Cyril Ramaphosa. There is an obligation for South Africa to avoid the tribal and racist path of ot...
Published: 19 May 2019 at 09:47hrs | 1603 | by Sihle Ndlovu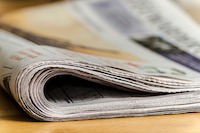 Dear Editor, The condescending article by Shumba Happison cannot go unchallenged as it is a concoction of tribal lies and displaced superiority complex. Oblivious ...
Published: 10 Mar 2019 at 07:01hrs | | by Sihle Ndlovu
Load More Stories