Columnist / Stephen grootes
TO listen to some of our recent headlines is to hear all sorts of resonances with Zimbabwe.We have young men who claim, impossibly, to be military veterans of the liberation struggle guarding ...
Published: 15 Jun 2017 at 10:49hrs | 9960 | by Stephen Grootes
JOHANNESBURG - The British High Commission has responded to former President Thabo Mbeki's claims the United Kingdom wanted to invade Zimbabwe, by saying that the country's future is for the people of...
Published: 23 Feb 2016 at 06:17hrs | | by Stephen Grootes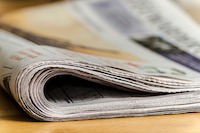 A comment on Tuesday by Deputy International Relations Minister Ebrahim Ebrahim that South Africa is ready to help with Zimbabwe's elections seems to be the strongest indication yet that your and my...
Published: 19 May 2013 at 17:35hrs | 3043 | by Stephen Grootes
Load More Stories