Columnist / Taurai mazwi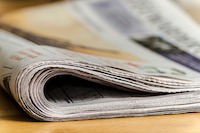 Over the weekend MDC youths caused mayhem in St Marys Chitungwiza at the instigation of their violent member of parliament Job Sikhala. The MDC yobs started burning tyres, blocking roads and apparentl...
Published: 03 Mar 2020 at 12:14hrs | 1714 | by Taurai Mazwi
So, it has always been a curse within the MDC party that everyone wants to lead. The death of its founding leader, Morgan Tsvangirai two years ago seem to have opened up a Pandora's box as aspirants f...
Published: 27 Feb 2020 at 10:10hrs | 1700 | by Taurai Mazwi
Load More Stories