Columnist / Tawanda muyeye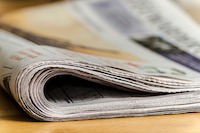 Zimbabweans are a doomed people for as long as this ZANU PF is in power. We live in a country where the ruling party tops corruption tendencies. And they force the media to keep quiet about it...
Published: 07 Sep 2020 at 22:58hrs | 1943 | by Tawanda Muyeye
President Mnangagwa was in Victoria Falls On Thursday trying to lure tourists into Zimbabwe to solve the economic disaster he has put the country in with his corrupt administration. The irony in his a...
Published: 09 Aug 2020 at 17:17hrs | 2787 | by Tawanda Muyeye
Load More Stories