Columnist / Tawanda zinyama
THAT Zimbabwe's socio-economic and political environment continues to worsen is undeniable. The question is how can Zimbabwe salvage herself from the abyss and forestall her implosion?The stan...
Published: 21 Aug 2020 at 08:01hrs | 1401 | by Tawanda Zinyama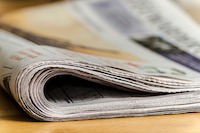 ONE thing that has hurt Zimbabwe is the politics of impunity – that one steals money and still gets away with it.Corruption is fundamentally a problem of governance. It thrives in economies ...
Published: 14 Aug 2020 at 09:51hrs | 217 | by Tawanda Zinyama
WHILE reasonable progress has been made in strengthening capacity to ensure effectiveness, efficiency and accountability in the management of national resources, the institutional framework for dealin...
Published: 07 Aug 2020 at 09:08hrs | 525 | by Tawanda Zinyama
Load More Stories