Columnist / Thandekile moyo
One of my aunts is a drama queen. She is bubbly and energetic, and a storyteller of note. Whenever she is around, we all find ourselves surrounding her and listening to tale after tale of her adventur...
Published: 23 Dec 2018 at 09:20hrs | | by Thandekile Moyo
Last week, Zenzele Ndebele premiered a new documentary at the Intwasa Arts Festival. It is about Gukurahundi, the code name used by Zimbabwe's security forces for the operation in which they massacred...
Published: 11 Oct 2018 at 12:42hrs | | by Thandekile Moyo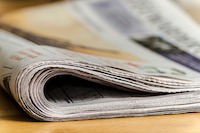 There are reasons why every political party tries to have women in top positions. Most African countries are patriarchal.They believe men make the rules and women were created to serve men and...
Published: 11 Mar 2018 at 09:23hrs | | by THANDEKILE MOYO
Load More Stories