Columnist / Tinotenda mutasa
Prospects of a mooted grand opposition coalition appears to hang in the balance after one of the top contenders for the Presidency in the coalition, Joice Mujuru, stubbornly insisted that there was no...
Published: 08 Jun 2017 at 07:21hrs | 1510 | by Tinotenda Mutasa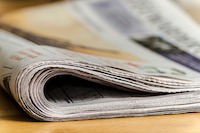 Opposition parties in Zimbabwe have, for the past few months, been hyping a grand coalition that is envisaged to hand Zanu-PF a resounding defeat in 2018. While the idea of one "great" united oppositi...
Published: 07 Jun 2017 at 06:35hrs | 967 | by Tinotenda Mutasa
In yet another vote of no confidence in the mooted grand opposition coalition, People's Democratic Party, (PDP), leader, Tendai Biti has admitted that an opposition coalition would not dislodge Zanu P...
Published: 19 May 2017 at 07:05hrs | 1835 | by Tinotenda Mutasa
Load More Stories