Columnist / Todd moss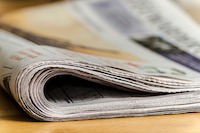 Last week at the World Economic Forum, Zimbabwe's new president, Emmerson Mnangagwa, declared: "Zimbabwe is now open for business." Mnangagwa's appearance in Davos, Switzerland, was a first for his co...
Published: 02 Feb 2018 at 16:19hrs | 2574 | by Todd Moss
The government of Zimbabwe is again trying to pull a fast one on its citizens. The Zimbabwe dollar was abandoned in 2009 after the government ran the p...
Published: 13 Dec 2016 at 16:17hrs | 1608 | by Tendai Biti and Todd Moss
ON September 30, the International Monetary Fund (IMF) completed the second stage of its review of Zimbabwe's progress toward economic reform.President Robert Mugabe, whose rule since 1980 has...
Published: 14 Nov 2015 at 17:31hrs | 5215 | by Jeffery Smith and Todd Moss
Load More Stories