Business / Local
Zimbabwe's Look East Policy bearing fruits
12 Aug 2011 at 08:22hrs |
Views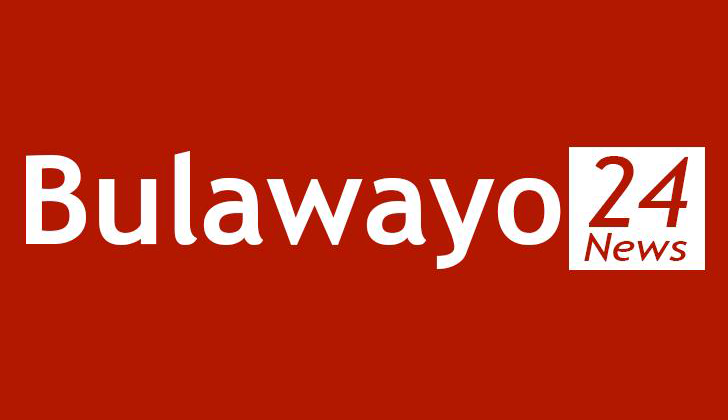 Zimbabwe's "Look East Policy" is yielding exceptional results as friendly forces are in a rush to find and grab investment opportunities in the country. In early August 2011, ESSAR an Indian investment giant signed a deal with Zimbabwe to rescicitate Zimbabwe Iron and Steel Company (ZISCO).
The Essar Group is a multinational conglomerate and a leading player in the sectors of Steel, Oil & Gas, Power, Communications, Shipping Ports & Logistics, Projects and Minerals. In the steel business, Essar is a leading global producer on track to operating 14 million tonnes per annum (MTPA) steel capacity.
Recently in August 2011 in Redcliff-Kwekwe, the Government of the Republic of Zimbabwe (GoZ) and Essar Africa Holdings Limited (EAHL) launched two entities: NewZim Steel Private Limited and NewZim Minerals Private Limited.
The launch begins a new chapter in the economic growth of Zimbabwe which is projected to realise 9, 3 % growth by year-end. This deal was graced by all principals in the Inclusive Government as evidenced by the presence of Prime Minister Morgan Richard Tsvangirai, and the two Deputy Prime Ministers Professor, Arthur Oliver Guseni Mutambara and Thokozani Khupe at the official launch.
In accordance with the agreement entered into on 9 March 2011, EAHL has committed to an investment of approximately USD 750 million, which will include relieving GoZ and ZISCO of all its liabilities. This includes guaranteed foreign debt, historic liabilities in respect of trade and other creditors; fixed capital investment for reviving the plant to 1.2MTPA steel production and working capital requirements of the operations.
To ensure sustainable operations of NZS, EAHL will invest in the energy sector through investment at Munyati Thermal Power Station as well as investment in the country's water infrastructure and upgrading of rail infrastructure. The proposed investment in rail infrastructure will increase the capacity and reliability of the rail line between Hwange and Mutare, and will benefit the economy and in particular the mining and agricultural sectors.
At the same occasion, President Robert Gabriel Mugabe lambasted the use of violence as a political instrument by politicians. He said, "It is imperative to maintain peace to build a conducive business environment in order to boost business investments."
This deal is meant to retain 3 500 jobs which pre-existed in the former ZISCO and create 3 500 new jobs during the re-construction phase.
This partnership entered into between Government and ESSAR Holdings Africa will resuscitate the iron and steel industry and many other downstream industries, whilst at the same time increasing value addition and the empowerment of Zimbabweans through increased employment opportunities.
At the official launch of the deal, President Mugabe said, "The entry of ESSAR into these key strategic sectors has demonstrated the success of Government's private sector development policies, primarily the PPPs (Public and Private Partnership). The economic reforms we are putting in place are slowly but surely attracting more Foreign Direct Investment (FDI) into our economy.
"The Zimbabwe-ESSAR deal is a clear-cut indicator that investments of the magnitude of US$ 750 million, send undeniable signals to the whole world that, this country is not going back in its quest to be self-reliant and be a proud competitive global player in industry and trade in the face of callous and illegal sanctions imposed on this country by the US and Britain and their Western allies. Therefore, the Zimbabwe Government fully endorses and supports this project, and will continue to render all necessary facilitation for the successful implementation of this great partnership."
The deal was made possible owing to longstanding excellent bilateral relations and solidarity between Zimbabwe and the Government, and the people of India. President Mugabe also emphasised that, Government would prioritise the finalisation of the outstanding Bilateral Investment Protection Agreement (BIPPA) between Zimbabwe and India to facilitate more investment cooperation.
Another Indian company, Water and Power Consultancy Services (WAPCOS) has been engaged by Zimbabwean Government to revamp Hwange Thermal Power Station. Remarkable progress has taken place so far. Generation of electricity was increased from 500 megawatts to 727 megawatts by June 2011 at this power station.
According to one of the Electrical engineers at the power station who requested anonymity, "Hwange Thermal Power Station's full capacity is 900 megawatts. But at the moment we cannot meet that target because we are working with obsolete equipment, which is inefficient owing to old age and shortage of replacement parts. The machines are too old that even their suppliers no longer manufacture them. However, willing foreign partners are ready to reproduce the required parts for us. The only problem is that, they take between 26 and 52 weeks for them to satisfy our demand by making duplicate parts which we need."
This improvement on power generation has gone a long way to mitigate load-shedding which was compromising industrial and agricultural production in the country.
Kariba Hydro Power Station is currently generating 750 megawatts. Zimbabwe's power requirements add up to 2 100 megawatts. Harare and Munyati Thermal Power Stations also add on some significant quantities of electricity to the national requirement.
To ensure power self-sustenance in the country, Government is ear-marking to kick-start construction of extra generators by December 2011, one at Hwange Power Stations with a capacity to produce 600 megawatts, and another one at Kariba which is expected to generate 300 megawatts. These are supposed to be constructed over a three-year period. An additional, 900 megawatts would enable Zimbabwe to exceed its national power requirements. Therefore, Zimbabwe would be having access electricity to export, and to cater for natural growth of its population and/or industries.
In face of this positive scenario, a business lecturer at a local university said, "In spite the illegal sanctions unjustly imposed on us, Zimbabwe is battling successfully to meet its needs to shame our detractors who find pleasure out of the suffering of Zimbabweans."
Zimbabwe's Look East Policy is not merely an external economic policy, it is also a strategic shift in Zimbabwe's vision of the world and Zimbabwe's place in the evolving global economy. Most of all, it is about reaching out to our civilisational partners in South East Asia and the rest of the Eastern regions.
After independence, Zimbabwe's foreign policy was mainly inclined to the West, but unfortunately, we received a thorough battering before we reverted to our traditional and faithful partners whose favour with this country dates back to the days of the liberation struggle. In spite our economic crisis in the past decade, the East remained determined to rescue Zimbabwe out of its predicament.
Increased economic integration with Asia has helped Zimbabwe because the core competencies of these economies are different. So Zimbabwe can import the goods from other countries, which can be produced by other countries at a lower cost. Zimbabwe can also export those goods for which it has a competitive advantage.
This arrangement is mutually beneficial for both Zimbabwe and East Asia countries. Due to this, there is a substantial potential of Asian Economic Integration in helping Asia resume a high growth path so that they can possibly supersede the strength of USA who claim to be the only global super-power in the post USSR era. Such a scenario would help to improve balance of power in the contemporary global village.
Look East policy has helped Zimbabwe in strengthening its place in the global economy and obtain better deals in its interactions outside the region. America and European countries had entered into a lot of different mutual agreement, which has further increased their reputation and bargaining power, while Zimbabwe was pushed into the danger of isolation through imposition of illegal economic embargoes in the global economy.
Zimbabwe was deprived of getting its due importance. But due to its Look East policy Zimbabwe's economy is getting reactivated and integrated with the Asian economy, so Zimbabwe gets support from Asian countries like India, China, Malaysia and Singapore, which have increased Zimbabwe's importance at global level. This country will cherish this mutual relationship as their efforts are contributing immensely to mitigate the impact of the illegal sanctions on Zimbabwe.
Essar is notable for being a responsible corporate citizen across the countries and communities in which it operates, and supports a wide variety of Corporate Social Responsibility (CSR) initiatives, which help address community, needs.
The ESSAR Group will endeavour to continue this trend in Zimbabwe to make a meaningful positive impact on the economic and social well-being of the people of Zimbabwe.
Mr. Ruia asserted that, "We have already committed to two funds of US$5 million each towards, firstly entrepreneurship and youth development, and secondly women empowerment and are working closely with the Government to implement the initiatives in the best interest of the people of Zimbabwe".
As part of its Corporate Social Responsibility, ESSAR pledged to work in partnership with government Ministries, institutions and/or organizations in Zimbabwe for leveraging knowledge and resources. They focus to operate in partnership with local university or institutions for ensuring sustainability.
And at regional level, ESSAR wishes to work in partnership with leading national organizations or institutions as well as non-governmental organisations (NGOs), that is, Community based and community managed implementation for greater ownership.
They are also focusing on entrepreneurship development and training of indigenous entrepreneurs, and to develop and support new businesses, plus skills technology transfer to budding entrepreneurs and their businesses.
ESSAE also pledged to enhance educational and health infrastructure, facilities, training and access to skills.
The objectives of the NEWZIM Implementation Model are to support the national effort on indigenisation and economic empowerment of Zimbabweans, as well as to support industrialization, particularly in the rural areas.
They are obliged to leverage existing agricultural resources, and to provide income opportunities to women and skill development for the youth, particularly with self employment objectives.
ESSAR wishes to support the adjoining communities in Redcliff and Chivhu in the areas of: Health to facilitate access to primary health care, improving the quality of education and promoting the developing sporting activities
The ESSAR Group continues to expand its global footprint, focusing on markets in Asia, Africa, Europe, the Americas and Australia. Essar invests significantly in the latest technology to drive forward and backward integration in its businesses, and on leveraging synergies between these businesses.
It also focuses on, in-house research and innovation to be a low-cost manufacturer with high quality products and innovative customer offerings.
Zimbabwe is facing a fertile opportunity from its "Look East Policy" to tap from ESSAR its rich investment prospects in the country. This will go a long way to improve and facilitate a boom of the local economy, which is recovering at a faster rate after a decade-long decline caused by illegal sanctions imposed on the country by USA, Britain and their Western allies.
Source - Global Networks Media