News / National
Matebeleland South EPO challenges rural schools
04 Oct 2019 at 08:08hrs |
Views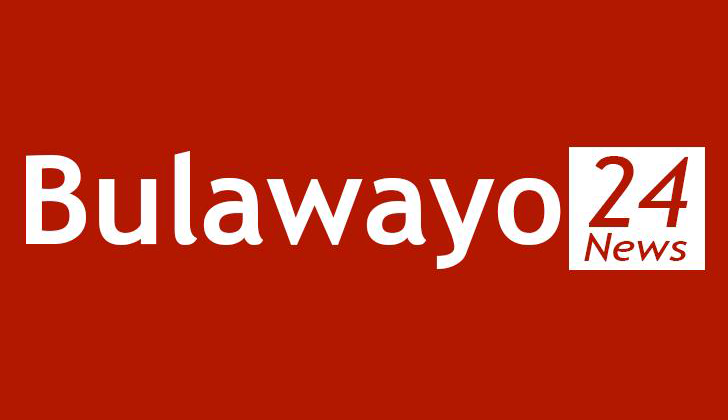 RURAL schools should embrace the new curriculum and come up with programmes that will enhance development within their provinces, Matebeleland South Education Planning Officer, Mr Godfrey Mathuthu has said.
Speaking during Singwango High School Old Students Association (SOSA) launch held last Friday at the high school in Silalatshani, Insiza District, in Matebeleland South, Mr Mathuthu said schools should introduce other programmes as self-help courses for their learners.
The launch was running under the theme "reflecting on the past to prepare for the future."
"I challenge Singwango high school and other rural schools in the province to introduce programmes such as driving and refereeing among other programs so that when these learners leave this place, they are well equipped and are able to sustain themselves," he said.
Mr Mathuthu said schools should identify pupils' talents and choose programmes that are relevant and affordable to them.
"Schools should identify their challenges and take up programmes that are relevant and affordable to them. For instance, a lot of Non-Governmental Organisations (NGOs) advertise almost on a daily basis looking for qualified drivers among other professions," he said.
He also encouraged students who are doing sports to take them seriously as some people are making a living out of this.
SOSA donated 12 000 exercise books and stationery worth over RTGS$ 100 000, balls, sport kits and library books among other things.
The association's chairman who is also a former student at Singwango High School, Mr Siphosami Mhlanga said one of their objectives is to establish a library.
"Our objective is to establish a community library that will benefit both the school and the community. We want to promote a reading culture where people will be coming to borrow books," he said.
Mr Mhlanga challenged alumni in other schools to give back to the community as it is necessary for development.
"I want to bring it to you that old students associations exist all over the country and the world over; they provide a vital link between former students and the institution to communicate with each other .Through such associations, it is usually possible to mobilize resources for the development of the institution," said the Chairman.
SOSA was formed on December 11 in 2012 by a group of former students from Singwango High School who had an ambition to plough back to the community through education empowerment programs.
It is a non-profit making independent organisation of former students, teachers and surrounding communities of the school.
SOSA CHAIR- SIPHOSAMI MHLANGA
Speech
27th September 2019

Good afternoon. All protocol observed. I'm very pleased that today we have made history by launching Singwango Old Students Association (SOSA) WoW! Glory to God almighty who has made this historic event a Success.I would like to thank everyone who has invested their Time, Talents and Tangibles to make this launch what it is. I welcome this opportunity to speak to you about our Vision and future plans for SOSA as we partner with SDC in championing development in our beloved Singwango High school. I should point out that I'm speaking not only to those of you who are gathered here, but we're recording and live streaming this event so our alumni and friends around the world can "attend." So greetings to everyone, even those who can't physically be with us.

I would like to applaud the efforts of former students who have been ploughing back to Singwango High donating valuables, others going out of their ways to pay school fees for the less privileged in the community. The community and the school is blessed to have such people and we encourage those individual to continue giving back to the school and the community. However we as SOSA we have realized the value of collective effort and team work. We are creating an avenue for social responsibility and we want to makes it easier for those individual who wanted to plough back but limited by lack of resources.

Edmund Burke says, "Nobody made a greater mistake than he who did nothing because he could do only a little.

"Therefore we took this initiative after having seen a great potential in us to take our school and community to great heights in development. We hope to see Singwango in the near future being the best school in education and in infrastructure in the district and beyond. I therefore employ every former student & teachers here present under the sound of my voice to join hands with us in making this dream a reality. Intuthuko siyazenzela we should not expect anyone from outside Godlwayo to bring development lapha esingwango if we put our hands together ,collectively we can do it ourselves and our community will never be the same again. "I t takes a whole village to educate a child"

I want to bring it to you today that OLD STUDENTS ASSOCIATIONS exist all over the country & the world over; they provide a vital link between former students and the institution and also enable the former students and the institution to communicate with each other. Through such associations, it is usually possible to mobilize resources for the development of the institution. SOSA has a great potential in the development of the school, our membership extends the world over, some are in Zimbabwe, South Africa, Botswana, Australia, USA, UK etc through our social and career networks we are able to harness resources & lobby for donations from NGOs, well-wishers in the interest of the Singwango. We are also able to do career guidance & counselling to current students by either hiring experts or use our own former students from Singwango .Among us we have the privilege of having Doctors,Engineers,lawyers,Teachers,Nurses,Electricians,Information Technology ,Computer Engineers etc.

SOSA Vision

To be a dynamic association that enhances the status of the Singwango High School, members of the Alumni and the community.

Our MISSION

To enhance and promote the image of Singwango High as the leading institution in both "A" level and O" level education, sports, Arts and Culture in the district, province and nationally by harnessing the energies, expertise and resources of the former and present members of the High School and the community at large.

Our OBJECTIVES

Provide a forum for the interaction and development of mutually. Beneficial relationships between former and current students and the community:

To be the link between the High School, its stakeholders and the community at large

To establish and promote career guidance to students, career networks which help job seekers or individuals exploring career opportunities to be "connected" with Alumni members who work in their specific areas of interest.

To mobilize resources for the development of Singwango High School and the maintenance of standards


To establish and maintain a scholarship fund for potential scholars.

To identify areas of the High School where resources are inadequate and mobilize financial support.


To mobilize funds for the development and maintenance of the Association

To raise revenue through sales of publications such as Alumni directories, and promotional materials such as T-shirts, Association mugs and ties.

To solicit for donations in cash or kind from donors, friends and supporters of the Association.

Our Plan

This is what we want to achieve as SOSA in the near future

To establish a Community Library that will benefit both the school and community. We want to promote a reading culture in our community where people will be coming to borrow books. There is this saying which goes "if you want to hide something important from a black man put it in a book" .we refuse to labelled in that bracket let's take this opportunity and utilise it wisely. We have already made some meaningful strides in this area, through our networks & links we have sourced a truck load of library books from literature, education materials from form1 up to university level. We are in the process of finalising the logistics of how we can bring them here so that the community and the school can benefit.

To equip both Computer & science laboratory to international standards so that our students can compete with other schools in town and the region. We want Singwango high school to be a feeder school in NUST in terms of computer science & engineering faculty students. Abantwabethu behluleka ukungena kuboNust because our High schools in this region are incapacitated. We have been talking about this in our executive meetings. We have delegated a team that will carry out a feasibility study with the help of SDC to establish what is there or not and what needs to be done.

To develop a Website for Singwango High School, We want to put our beloved school on the map.These are the skills that are there within Allumini members, we will only outsource where necessary things to do with webhosting. We have already made progress in this regard, we have begun the process of domain registration and compiling of data needed to be uploaded on the site. We are expecting the school website to be online in the next few coming weeks

To facilitate & assist our primary feeder schools to open parallel associations to champion development in their respective schools. I say this out of understanding that in order for us to truly transform our education system we need to start from grassroots. Truth be told we were groomed at primary schools, we did not find ourselves in singwango high school. In the same manner lets go back and develop our primary schools so they will produce quality students. In technology we say Garbage in Garbage out. Therefore we will create MOUs with functional primary Associations & spearhead formation of the same in primary schools which are non existant.Kudos to Mganwini Primary school of which I am its product ,they have their own association called MOSA they are doing well in championing development I there encourage other primary school to do the same

To establish Students & Teacher Motivational schemes (SMS /TMS). They will be called SOSA awards we will do them in partnership with the school in their prize giving day events. We will provide trophies, prices etc so that we keep our teachers & students motivated. We are also planning to extend them to our Feeder primary School

Conclusion
.
I would like to end with these words from Margaret Mead she says, "Never doubt that a small group of thoughtful, committed people can change the world. Indeed, it is the only thing that ever has."
We understand the responsibility that comes with our initiative but we believe in ourselves, we are committed to our cause. We are well equipped, we are what we are today because of Singwango and we are grateful. I therefore make a clarion call to all former students and teachers to come on board and join hands with us, and be a champion of development, We can make it only if we work together collectively as a team. Never say u have nothing to give yet God gave you unique gifts and talents, bring your talent, bring your 1$ umfula ugcwala ngezifudlana, don't wait until you have a million so that you start giving. We have created a plartform that accommodates everyone, there is no donation too small or big. Now is the time to plough back
Wozani sithukise isigaba sethu
Intuthuko siyazenzela
uGodlwayo yithi
Singomalala ndawonye.

Thank you
Source - Siphosami Mhlanga