News / National
'Mgagao Declaration changed political dynamics'
27 Oct 2019 at 09:50hrs |
Views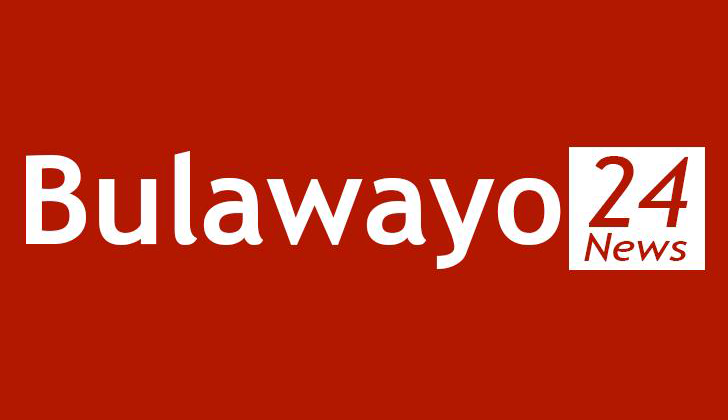 The bid by nationalist leaders to negotiate with Ian Smith around 1976 did not go well with freedom fighters. As such, these efforts led to the emergence of power dynamics that saw Robert Mugabe position himself for Zanu Presidency.
Liberation fighter Parker Chipoyera this week tells our Deputy News Editor Levi Mukarati about the Mgagao Declaration and its effects to the armed struggle.
*****
Question: The document you mention is the one that has become to be known as the Mgagao declaration, can you tell us how it was actually crafted, who was involved and what were its aims?
Answer: Let me start from the time we were in Zambia, during the setting of the Zimbabwe Liberation Council (ZLC).
I was there with Dzinashe Machingura, Saul Sadza and James Nyikadzinashe.
We are the ones who then went to Mpima Prison to see Tongo, Josiah Tungamirai and Rugare Gumbo among others.
We visited them after realising that the negotiations, under ANC, were not taking us anywhere and that the ZLC bid was a futile exercise.
This is when Tongo instructed us to: "Go and do anything and everything possible to start the war."
We then went to Mgagao, Tanzania and briefed the comrades there that there was no hope in the ZLC and the ANC negotiations with Ian Smith.
Our position was that Ndabaningi Sithole was leading us astray with the negotiations under ANC. That was in November 1975.
We then came with a document that elevated Mugabe as Zanu President, he was to be endorsed in 1977 at a Special Congress.
When we finalised the document, it was resolved that Abel Sibanda, Saul Sadza and Rex Nhongo must proceed to Maputo and tell the comrades in camps that we had decided to fight the war combined with Zipra. This position had been influenced by Hashim Mbita of Tanzania.
He had advised us that if we were going to take a position against the talks under ANC, we should be united as Zanla and Zipra fighters.
That was the stance when we wrote the Mgagao document, it was to denounce the machinations of the nationalists in Lusaka.
I should mention that Rex Nhongo did not sign the document despite being part of its crafting.
He was afraid of being discovered that he was in Tanzania. Nhongo akanga atiza kusungwa kuZambia nguva yakauraiwa Chitepo.
Also, Khumalo did not sign, he was against us for denouncing Sithole.
During the crafting of the document, I remember Beta and Mwatse questioning why we had trusted Mugabe to be the only person we wanted to take orders from.
But Dzino, who was the commissar, threatened to punish the two.
I understood Dzino's position because together with other comrades like David Tondhlana, they were the ones who smuggled Mugabe from Quelimane in Mozambique to introduce him to comrades in the training camps.
When Mugabe came to Mozambique in April 1975 he was detained by Samora Machel at Quelimane.
At that time, Machel did not trust Mugabe or his intentions.
Machel was right because it was just a few weeks after Chitepo had been assassinated.
On the other hand, the likes of Rex Nhongo and Tongogara were also telling the fighters that Mugabe was a suitable leader.
They were speaking against Ndabaningi Sithole who had, in prison, denounced the armed struggle.
Also, Cdes Takawira and Chitepo had died and this left Mugabe, according to leadership structures, being the most senior.
There was serious campaigning for Mugabe during that time. He was being supported by a lot of military leaders and nationalists such as Edgar Tekere and Simon Muzenda.
That is why Muzenda was duly rewarded with a Vice-President post by Prime Minister Mugabe at independence.
Question: How was this document to change politics during that time?
Answer: The document unlocked a lot of energy. Our grievances as fighters were that why were we being held in Tanzania after having completed training.
We had said that we were not with those seeking to negotiate under ANC.
The document empowered us to return to Rhodesia to intensify the fight against Ian Smith. This was the fight that guaranteed us of independence. The document was supported by the African Liberation Committee, Tanzanian Government and Frelimo in Mozambique.
Through Mbita, we reached out to Nigeria and it gave us 60 tonnes of weapons, but when they reached Mozambique isu takanga tasungwa.
The Tanzanian government then gave us a ship that transported plus or minus 800 trained liberation fighters to Mozambique. Fighters on that ship, Mapinduzi, were led by Happison Muchechetere.
As for us, the officers, we flew into Mozambique to strategise how to reignite the armed struggle. We had joined the likes of Zipra commanders such as Nikita Mangena and Ambrose Mutinhiri.
Taive takunzi Zimbabwe People's Army (ZIPA). Samora Machel and Kaunda had to facilitate that we fight from Mozambique.
That is why the headquarters of Zipa was in Mozambique, Chimoio, under Rex Nhongo. I had been appointed deputy director personnel and training and Mutinhiri was director. Our task was to facilitate and lead training programmes in camps.
We managed to get tonnes of weapons from Russia, China, Tanzania, Mozambique and Cuba.
The fighters gave Rhodesians sleepless nights.
Question: But, we hear that the Zanla cadres were giving their Zipra counterparts sleepless nights after turning guns on them, what was happening?
Answer: Pakanga paine hangover, Zanla leaders had standing issue with their counterparts in Zapu and Zipra. The Zanla leaders had found an opportunity to revenge.
In Rhodesia, Joshua Nkomo was still involved in negotiations with the Rhodesia government.
At the same time, Zanu was saying pamberi nehondo, a stance Zapu nationalists saw as undermining their negotiations.
This created friction even in the camps. Rex Nhongo and David Tondhlana vakanga vabva kuZipra and they seemed to have had personal scores to settle.
That is why you see there were Zanla fighters who had been instructed by Nhongo to eliminate their Zipra counterparts in the battlefield.
Sarudzai was one of such fighters given the instruction. Zipra fighters such as Mazinyanye had a torrid time in Mozambique and had to run away.
This was the genesis for the demise of Zipa.
Question: As one of the military leaders, were you aware that people were turning the guns on each other?
Answer: At that time, no, I was not. It was not something that was done at a wider scale.
There were pockets of such incidences, especially cases of certain people who had been targeted already.
When the Zipra fighters realised the sinister motive against them, some walked all the way from Gaza to Gwanda, Plumtree, kubuda Rhodesia kupinda mu Botswana and returned to Zambia.
These internal factors could not be managed well and these tore ZIPA apart.
At the political superstructure, there was also a leadership vacuum and it was not clear who was in charge between Mugabe and Sithole.
That is when Mugabe was also making political moves after we found him detained at Quelimane.
Question: How did you find Mugabe?
Answer: There was a guy called David Tembo, he is the father to the Tembo akazoroorerwa naMorgan Tsvangirai. This Tembo managed Don Carlos hotel in Beira and Manica hotel in Umtali.
He is the one who gave us information that Mugabe was being kept at Quelimane. We later learnt that Tembo was a Rhodesian spy who had supplied us the information on Mugabe as a bait.
Tembo became our contact and at one time we planned a reconnaissance mission in Umtali.
David Tembo had indicated he would be at Manica Hotel.
When we got to the hotel, he was not there.
As we waited, hoping he would arrive, we used our binoculars to survey the area.
We discovered there were Rhodesian soldiers on a mountain, they had set an observation point.
We immediately left the hotel and we never heard of Tembo again. But, he is the one who facilitated Mugabe to come to Don Carlos Hotel in Mozambique, from where Tendai Pfepferere had a team that took Mugabe to Chimoio.
At one time we had a meeting with Mugabe at Chimoio and it fell short of turning bad. Mugabe had his problems along tribal lines.
Question: Can you be clear comrade, what happened at the meeting?
Answer: During that meeting, problems arose after Mugabe asked where we came from. Gwauya stood up and replied: "You want to know where I come from, is this not the information that is needed by Smith so that he sends his people to torment our relatives."
Gwauya was simply being sarcastic to say there had been information that the elimination of Chitepo was seen as a fight between the Kalangas and Manyikas. Gwauya wanted to ask if Mugabe was investigating such tribal politics.
We all agreed with Gwauya that we would not be led into identifying ourselves on tribal grounds.
Mugabe, like some of the military leaders, had also come from Zapu and we saw that he had a subtle dislike for the Ndebeles. Remember Zapu and Nkomo were popular at that time. Nkomo had been President of the major political outfits since the 1950's.
Mugabe knew the stumbling block was Nkomo, who had the backing of many tribes in the country. I remember Gwauya randomly selecting one woman fighter who was nursing injuries sustained in a battle.
He asked the fighter where she came from and where she had been injured.
The fighter was from Plumtree, but had been injured during a battle in Mt Darwin.
Gwauya then asked Mugabe: "Are you trying to question this oneness amongst us?"
Mugabe did not push the subject longer. He kept his cool and only got his revenge in early 1977.
Continued next week.
Please donate!
If Bulawayo24.com has helped you, please consider
donating
a small sum to help cover the costs of bandwidth. Anything you can provide is appreciated, thanks!
Donate with PayPal
Source - sundaymail