News / National
Inside Zhombe's mining cartels
23 Feb 2020 at 08:18hrs |
Views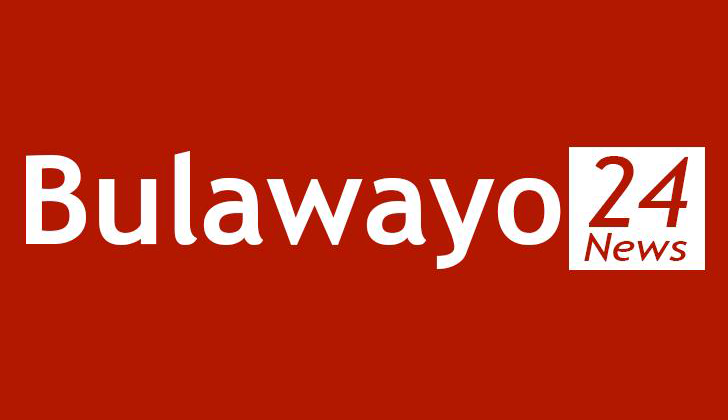 CONTRARY to the common perception in which fingers are only being pointed at the machete-carrying illegal gold panners for the chaos and lawlessness that characterises the small-scale gold mining sector, investigations by this publication have revealed that some traditional and community leaders are taking an active role in fuelling the chaos.
Investigations also revealed that greedy gold millers and absentee mine claim owners, who are holding onto the claims for speculative purposes, are among the key players that are causing the often bloody and chaotic illegal gold panning frenzy.
Also sucked into the scam are Ministry of Mines and Mining Development officials, who are being accused of taking sides in claim disputes.
As a result of the alleged collusion by a cartel that is allegedly led by Chief Gwesela (born Weight Gwesela), organised mining activities have been suspended at Two Ladies North 1 Mine and at Don Juan Mine. Hundreds of jobs were lost as a result of the closure of the mines.
Following the closure of the two mines, illegal gold miners, whom the mine owners say invaded their claims at the instigation of Chief Gwesela, have since descended on the mines, digging anywhere and everywhere.
When we visited Don Juan Mine last week, mining equipment belonging to the BVM Canaan Mining Syndicate allegedly vandalised by the illegal miners, lay scattered across the 10-hectare mining claim.
The equipment, which has been exposed to elements of weather, includes five crushers, eight hammer mills, pipes, gum poles and tanks. The mine premises, which were fenced off by a nine-strand fence, now resemble a deserted war concentration camp.
Tower lights, devoured by rust, have since fallen off due to lack of care and maintenance. A discoloured separator room, which has since been turned into a toilet by the illegal miners, reminds locals of the mine's halcyon days.
A visibly dejected Mr Lovemore Mutema, the general manager of the BVM Canaan Syndicate, was at the site and counting the costs.
"This is money flushed down the drain. As a company, we did everything that we were supposed to do. These thugs won't allow us even to remove our equipment," a clearly distraught Mutema said.
Mutema chronicled the circumstances that led to the closure of the mine.
"The former owners of the mine forfeited it in 2011 and we came in, prospected and were given a licence. After mining for three months, locals, led by Chief Gwesela, invaded the mine and chased away our workers," Mutema alleged.
Mutema said the invaders went on to loot gold ore from the mine and processed it at a mill belonging to a local businessman. Chamu Zvishamira, the local ward councillor, is also allegedly involved in the illegal mining activities at the BVM mine claim.
Contacted to comment about the allegations levelled against him, Zvishamira refuted the claims, saying he only intervened in the dispute involving the claim in his capacity as a community leader.
"I am not a miner but I only intervened after the miner undermined my authority by installing a pump at the clinic without my knowledge," Zvishamira said.
Information gathered also revealed that Chief Gwesela also took an active role in circumstances that led to the closure of Two Ladies North 1 Mine, which according to the mine owners, only operated for four days.
Mr Pedzisai Muzivandareva, the owner of Two Ladies North 1, is a bitter man.
"After doing the necessary paperwork, we began our mining operations. However, after only four days of mining, a local, Paster Magwera approached us in the company of Chief Gwesela and claimed that we were mining on his land," Muzivandareva said.
He added: "A meeting was convened with the Midlands Provincial Mining Director and we were directed to stop operations. What is disturbing is that on the very day that we stopped operating, Chief Gwesela and Naran Mabhachi Samambwa, a local businessman, organised locals and started mining on our claims."
In an interview, Chief Gwesela admitted to rallying the community to force the closure of both Don Juan and Two Ladies North Mines. He, however, denied looting ore from the mines.
"I am a traditional leader and what I did was in the best interest of my people. We cannot allow people to come here and start mining in people's fields," Chief Gwesela said.
Samambwa said he was not in any way involved in mining activities at the closed mines.
He accused BVM of mining "everywhere."
"These people must put their house in order. As locals, we cannot sit and watch whilst people's fields are being ripped apart. Those that are saying that I am looting ore must bring the evidence," Samambwa said.
Mr Emmanuel Sibanda, the Ward 9 councillor, in which Two Ladies North is located, accused Chief Gwesela of trying to grab the mine.
"The company that has the mining claims did everything above board. Chief Gwesela wants to take over the mine and he is manipulating the community so that he achieves his goal. Laws must be followed and we cannot have traditional leaders spearheading selfish agendas that are against development," Sibanda said.
Mr Nelson Munyanduri, the Midlands Mining Provincial Director, who is accused of bias, referred questions to the permanent secretary in the Ministry of Mines and Mining Development, Mr Onesimo Moyo.
Mr Moyo was, however, not available for comment.
Locals, business community suffer
Locals and the business community surrounding the closed mines are reeling from after effects of mine closures.
Headman Tigere Mugariri of Tigere Village under Chief Samambwa said the mine had become a source of livelihood for locals.
"The mine employed locals and created employment opportunities. It is tragic to note that those that should spearhead development are the ones that are advocating for chaos and lawlessness," he said.
John Ncube, a local, said that the Two Ladies North 1 mining claim transformed his life.
"After working at the mine for only four days, I earned money that enabled me to pay school fees and also buy food. I managed to travel to Kwekwe for processing of my children's identity particulars," Ncube said.
The locals, who were taking turns to mine, were given an equal share of proceeds. Mavis Ndlovu, who runs a bar at Bhamala Shopping Centre is contemplating closing the joint.
"I came here after rich deposits were discovered at Two Ladies North. Locals had the money to spend but with the closure of the mine, I am being forced to look elsewhere for business opportunities," Ndlovu said.
Source - sundaymail