News / National
'Chamisa refused to meet Mnangagwa and Mbeki at State House'
28 Mar 2020 at 11:36hrs |
Views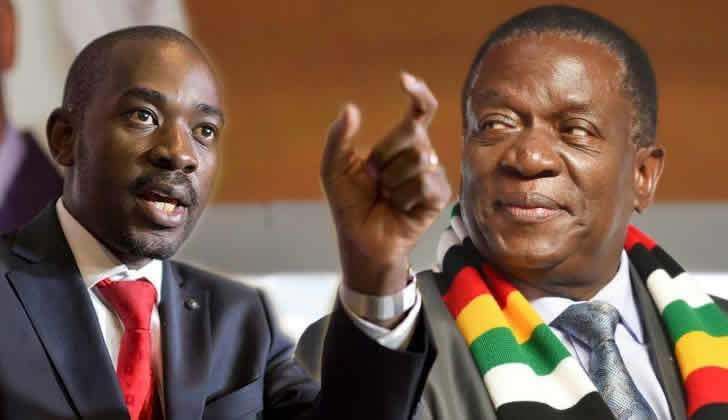 MDC leader Nelson Chamisa refused to meet President Emmerson Mnangagwa and South African politician Thabo Mbeki at the State House for a political and economic dialogue.
South Africa's Institute for Security Studies wrote its paper ISS Today that, "Mnangagwa…agreed to meet Chamisa at State House but Chamisa turned that down on the grounds that it would have implied recognition of his legitimacy but said he would meet in any other state venue. Mnangagwa in turn declined and so the meeting never happened."
The paper also reported that when they met Mbeki in Ethiopia he denied that he was involved in any mediation in Zimbabwe.
"When ISS Today accosted Mbeki at the African Union summit in Addis Ababa last month, he simply insisted, I am not mediating in Zimbabwe, and dashed for the exit. That seemed evasive, given the record of his meetings on 16 December. But, in a technical sense, perhaps it was accurate Mbeki's mission does seem to have stalled."
In 2019 Mbeki was quoted by the state-owned Herald newspaper saying, "I think it's very important that the region comes behind the president and the country because the challenges of Zimbabwe are our challenges,"
Mbeki mediated in Zimbabwe's post-election crisis in 2008 between former President Robert Mugabe and then-opposition leader Morgan Tsvangirai, which resulted in the formation of a five-year power-sharing government.
Source - Byo24News