News / National
'Urgent need to capacitate Ekusileni, Thorngrove hospitals'
30 Mar 2020 at 08:13hrs |
Views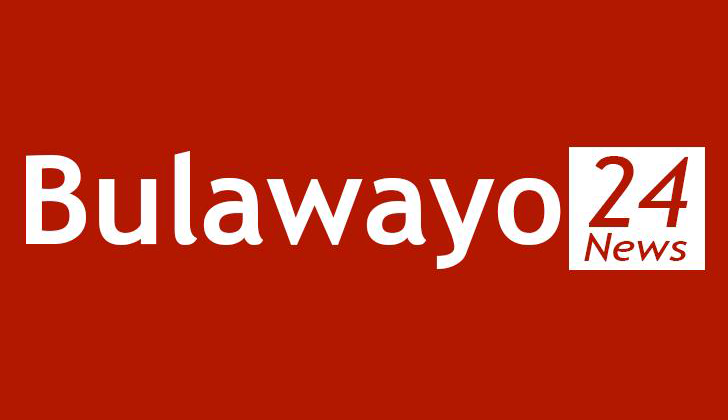 THE Government has said there is an urgent need to capacitate Ekusileni Medical Centre and Thorngrove Infectious Disease Hospital as isolation centres for Covid-19 patients in Bulawayo.
The building of about 67 makeshift isolation centres is expected to begin countrywide this week while efforts are being made to produce and import medicines, acquire protective clothing and produce masks and hand sanitisers for distribution among communities.
Bulawayo has not recorded any Covid-19 case but seven have been recorded elsewhere in the country, one of them fatal.
Yesterday, Local Government and Public Works Minister July Moyo visited Bulawayo to assess the province's readiness to handle coronavirus cases. The provincial leaders highlighted their challenges and opportunities in dealing with the coronavirus.
The Minister held meetings with the provincial rapid response teams and toured Ekusileni Medical Centre and Thorngrove Infectious Disease Hospital. Bulawayo province recommended Ekusileni Medical Centre and Thorngrove Infectious Disease Hospital to handle all the Covid-19 patients if the region records any.
On Ekusileni, Minister Moyo said: "We went to look at it and we are convinced that this is an institution, this is a facility which we cannot afford to continue to ignore especially when faced with imminent disasters as we have. So, we are going to be reporting and the inter-ministerial committee has already recommended to the President that it ought to be used as soon as we can equip it."
He praised the Minister of State for Bulawayo Provincial Affairs and Devolution Judith Ncube for working with the private sector to ensure that the hospital is equipped to handle any cases that might arise. Minister Moyo said he would be pushing Government to equip Thorngrove Infectious Disease Hospital as council long sent a bill of quantities to the Ministry of Health and Child Care.
"We came here to this isolation centre and obviously there a big challenge. The city authorities through the director of health services have given us a list of a menu that needs to be done. I'm convinced that in this state there is a long way to go before we could tell people that we are ready in Bulawayo," Minister Moyo.
"We will be reporting back in Harare with their menu and see what we can do to assist so that this hospital is at a standard which give comfort to patients who have coronavirus. I leave Bulawayo with an impression of what has to be done and a very clear mind what the local authorities have to do, the Minister of State, what the civil servants have to do."
He said it was important for people to comply with the 21-day lockdown regulations.
"The analysis to date of those who have been identified having coronavirus including one who is late, all of them had some connection with outsiders. We have had an influx of people who came from outside, particularly in South Africa and we think that in places like Bulawayo where there could be any number of people who might have come from outside and our testing equipment is not efficient at all the centres. It's better that we lockup and isolate those who have symptoms of coronavirus," he said.
Minister Moyo said the lockdown will help Government in tracing that could have been exposed to Covid-19. Minister Ncube emphasized the need to educate members of the public on the lockdown and its implications to them.
Speaking in Bulawayo during a briefing by the Ad-Hoc Inter-Ministerial Taskforce on the Covid-19 outbreak, the Minister of Environment, Climate, Tourism, and Hospitality Industry Nqobizitha Mangaliso Ndlovu said they have engaged tertiary institutions and Ministry of Industry and Commerce to ensure that the country was well prepared.
"As an Inter-Ministerial taskforce on the Covid-19 outbreak we have agreed that there is need to have isolation centres decentralised to districts, provincial hospitals as well as central hospitals. About 67 isolation centres will be constructed. We will have isolation centres in all five central hospitals, 10 provincial hospitals, 52 district hospitals.
"This programme might then be extended to all rural health centres if need arises. Construction of these isolation centres is expected to start during the course of the week. We realised as a country that we need to shape up and rely on our inner strength if we want to combat the spread of Covid-19. When it comes to face masks, hand sanitisers we will be working with tertiary institutions and industry for production as they have to be distributed to communities for free. We believe if we fully capacitate tertiary institutions, we can meet out national demands," he said.
In a similar meeting at the Gweru Provincial Hospital, the Minister of State for National Security Owen Ncube said the law will take its course on those defying the national lockdown.
"What the lockdown means is that if you are in Kwekwe by tomorrow morning you stay there for 21 days. If you are in Shurugwi or Zvishavane it's the same. We can't have people roaming about. There shall be roadblocks in and out of towns and cities to ensure that the law is observed. We have a pandemic before us which is a national disaster and as such, we need to minimise our movements. The law will take its course on those who break the rules of the national lockdown," he said.
Source - chronicle