News / National
Can the judiciary choose for the people?
01 Apr 2020 at 10:01hrs |
Views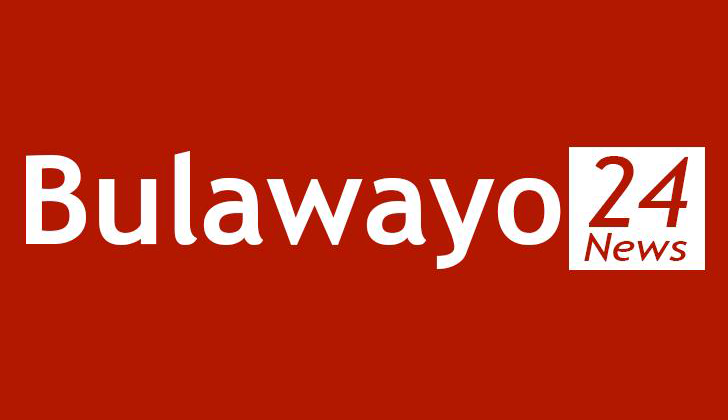 Zimbabwean politics is a joke and it is now at its rotten state. Politics and judiciary are never near each other. The juduciary consists of lawyers, laws and judges whilst politics has people, power and leadership. One cannot mix the two and come up with a dough.
Neslon Chamisa has the people whilst Thokozani Khupe has no people. The courts cannot force people on leaders or vice versa Ruling is just ruling. It does not speak beyond that or trasfered into support.
Nelson Chamisa has the support and power now. That does not need courts to confirm or deny it.
Why did the Supreme Court handed on the judgement today during the peak hours of the lockdown. Khupe must be very careful otherwise he rule over dead bodies with this global pandemic causing havoc.
Madam Thokozani Khupe could be wasting her time and many people are asking who in actual fact will follow her political career. The timing of the ruling was so interesting just coming down during the time when the whole world is at lockdown. What an embarrassment.
People don't follow the judgement from the law but they follow their leader. To think that a juduciary has powers to overturn the will of the people is just as good as thinking that the sun will rise from the west.
There is no need to protest against such a judgement because the ruling is of no consequence.
The judgement has come and Thokozani Khupe will lead her favourite party whilst Nelson Chamisa will do the same and life will have to go on.
Most young Zimbabweans are pledging to support the young leadership in the mould of Nelson Chamisa. Every generation has its own leaders. The late Robert Mugabe had his own followers and leaders such as Ndabaningi Sithole once had been given such favours but it just went down the drain. I admire the energy with Thokozani Khupe , she must keep on fighting because she wants to fulfil her statement that she is in politics for nothing other than money.
Its so sad that the regime is so much obsessed with politics than fighting this
#Covid19
which has caused a lot of death globally. Have the courts at this juncture fallen under the essential services?
Whatever way, we have people like the streets kids who are locked down without food and anything to drink. Can't we spare this time and our energy on such very important issues?
The timing of the judgement told us what what being cooked and it was very predictable.
The economy is still dribbling my beloved country left right and centre but our focus is on who should lead a certain political party.
MDC-T leader Thokozani Khupe can have all political parties including goats, cats and dogs, but I believe she will remain alone without membership. The MDC people rejected her several times and was beaten twice in her own constituency and at National Congress and people continued to reject her when we had elections in 2018. Thoko was never elected.
Zanu PF shenanigans continue to dabble in opposition political affairs by imposing Thokozani Khupe with her briefcase party onto the people. Khupe formed her party and called it the original MDC, they had a Congress and was elected so what will she do with her party? What will then happen with the MDC -Alliance parliamentarians?
Zimbabwe remains a lauging matter in the way we run our political affairs.
The idea of leaders exercising dictatorship will not go well with modern politics. You cannot force people on someone whom they don't like. That is why our beautiful nation Zimbabwe is not moving forward because of a certain cartel which always wields power forcing people to vote for Mr X
In this scenario will the people run to Mama Thokozani Khupe because the Supreme Court has ruled that she is now the leader of the party?
This is not a Nelson Chamisa problem. It was created before. We also go back to the dictatorship within our leaders. We have on several times noticed our leaders flouting, breaking and manipulating the constitution in order to satisfy our egos.
The late Morgan Tsvangirayi did not follow the constitution by appointing Elias Mudzuri and Nelson Chamisa as two Vice Presidents.
We have also seen the hero worshipping of leaders which has proved to be a recipe for disaster. All this confusion has descended on us but the people's power will always win.
When the late Robert Mugabe was forced to resign according to the Constitution VP Phelekezela Mphoko was supposed to take over the reigns and reinstated as the rightful person to lead Zanu PF. Did it happen like that.
Thokozani Khupe is like a Division 3 team fighting a Premiership team to win the Chibuku Cup at Gwanzura Stadium. She was rejected by the people long back and does not have the gravitas to lead the people especially a very strong opposition political party. Had she not played to the tune of Zanu PF tricks or seen mingling wih Zanu PF leadership , yes she was going to be a force to reckon with. Zimbabweans especially from the opposition cannot be taken for a ride.
People haven't forgotten her escapades with Zanu PF. You can take out the man out of his ghetto but you cannot take his ghetto in him. Supporters follow the brand mostly than anything else.
The moment you see Zanu PF supporters ululating and clapping their hands then it must show you something. They have found a breeding ground and a fertile niche to ride on. It shows that Nelson Chamisa is gving them some sleepless nights and want somebody who will dance according their tune. Chamisa has proved to be a hard nut to crack and don't want him any closer.
To them Thokozani Khupe is the weakest point and they can easily penetrate her political bone marrow. If Phelekezela Mpoko is around today, it seems there is now a green light for him to challenge his position.
Categorically Khupe is not a force to reckon with. I undertstand she bagged the name already *MDC-T* and now she wants *Assets* It is now crystal clear the court must help her collect the assets.
There is a question which everyone must answer. Does the Supreme Court finalise the political issues bedevelling our poliical discourse?
Contacts
Facebook - Leonard Koni
Twitter - @Leokoni
WhatsApp - +27616868508
Email - konileonard606@gmail.com
Source - Leonard Koni