News / National
Coal concessions: Zesa fights back
05 Apr 2020 at 08:26hrs |
Views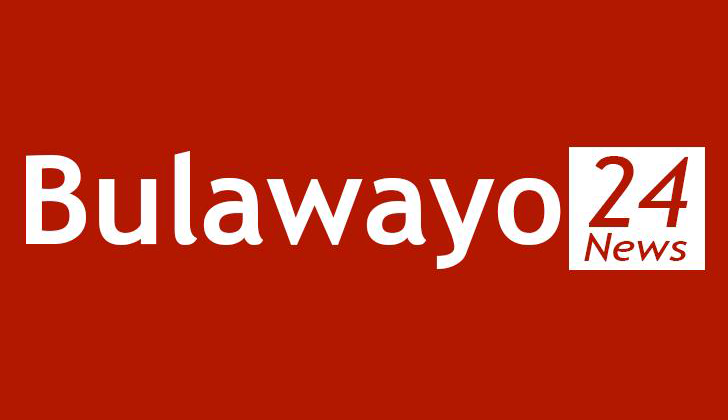 ZESA Holdings is seeking legal recourse after Government withdrew its coal concessions in the Western Areas of Hwange District.
The power utility intended to venture into mining to guarantee coal supplies and spread risk.
Zesa, which generates almost 95 percent of the country's electricity, was granted a special mining grant in May 2003 through a Cabinet resolution.
It subsequently signed agreements with Chinese state-owned firms, which provided a framework to develop a coal mine and a power station.
The broader strategy was to ensure adequate supplies of coal to Zesa's thermal power stations in Hwange, Harare, Bulawayo and Munyati.
They also provided the utility with the opportunity to generate foreign currency through exporting coking coal to China.
The export proceeds would have then been spent on building a new power station.
Zesa has spent an estimated US$20 million on exploration and feasibility studies.
However, the concessions were repossessed around 2013 ostensibly because the power utility had failed to develop them.
This paper in reliably informed the concessions were given to Hwange Colliery Company Limited (HCCL), in which Government is a major shareholder.
Hwange has since lost the same concessions to a local businessman.
Sources said Zesa is now preparing a legal challenge to reclaim the concessions.
There are growing concerns that existing producers may fail to adequately supply coal to the power utility when Hwange Thermal's units 7 and 8 are commissioned.
Zesa contracted Sinohydro of China to expand generation at its thermal plant in Hwange by adding two units with a production capacity of 600MW under a US$1,1 billion deal.
Sinohydro also built two additional units at Kariba hydroelectric plant.
The expansion of Hwange power plant — projected to be completed in 2022 — is expected to ease Zimbabwe's crippling power shortages.
Sources told The Sunday Mail Business that a report by Zesa engineers revealed the "need for a viable plan" in terms of coal supplies amid growing worries that the local miners may fail to supply enough coal.
The concerns have been further worsened after HCCL — a major supplier of coal to the country's thermal plant — lost its coal concessions in the western areas, Lubimbi East and West, with a combined resource estimate of 750 million tonnes, according to reports by SRK Consulting.
The concession would have extended Hwange's lifespan and help the company attract new capital.
Zesa executive chairperson Dr Sydney Gata confirmed the power utility was indeed "interested in coal mining", but he could not be drawn to comment on the legal route the company intends to pursue to reclaim the concessions.
"Yes, we are interested. We need to ensure that we have enough supplies of coal not only in terms of quantity but also quality," said Dr Gata.
"At the moment, we have a horrible situation in terms of coal supplies. We are getting sub-standard coal, which is choking our machines. So given all these factors, we have an interest."
Minister of Energy and Power Development Advocate Fortune Chasi told The Sunday Mail Business that allowing Zesa to extract its own coal was critical, especially with the coming of two additional units at Hwange power plant.
"We need to make sure that we have a significant amount of coal stocks at our power stations," Minister Chasi said in an interview.
"The plan is that if they get concessions, Zesa can then partner with a mining firm to ensure constant availability of coal at the power stations. It will be a win-win arrangement with the partner."
Coal Producers' Association (CPA), however, dismissed Zesa's claims that producers lacked capacity, but instead blamed Zesa for "systematically incapacitating" coal miners through inordinate delays in paying for coal supplies.
CPA chairperson Mr Ray Mutokonyi said the miners currently supplying Zesa had enough resources.
In any case, he added, capacity can be enhanced through investments.
"Capacity can be upped," said Mr Mutokonyi.
"Its only that Zesa is not paying. They owe us a lot of money . . . that money can be invested to capacitate the mines."
Mr Mutokonyi said unviable price has also reduced the ability of coal miners to ramp up production. The coal price has been fixed at US$26,50 per tonne since July 2011, now being paid in domestic currency at the prevailing interbank exchange rate.
All inflationary pressures since then have been borne by the coal miners. For example, diesel was US$0,95 cents in 2011 and has since increased to US$1,35 by February 2019.
Regional comparisons for similar coal mines in Botswana and Zambia place the price of similar power coal at average US40 per tonne. South Africa has a wide range from US$20 to US$50 due in part to the structured prices infused into the mine financing models provided by ESKOM.
Source - sundaymail