News / National
US National security advisor's remarks condemned
01 Jun 2020 at 17:27hrs |
Views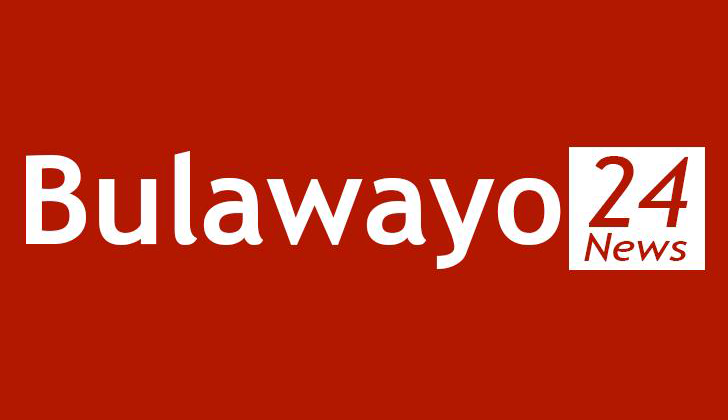 Zimbabweans across the political divide have condemned remarks made by American President Donald Trump's top national security advisor, Mr Robert O' Brien that Zimbabwe, together with China,Russia and Iran, are adversaries to America. Zimbabweans, through social media, condemned the brutal killing of George Floyd last Monday in Minneapolis.
Floyd was killed by a white policeman, Derek Chauvin , after he was arrested for allegedly using a counterfeit $20 bill to pay for goods.
Since the death of Floyd, the internet was buzz with messages of people condemning the brutal murder of Floyd. Surprisingly, the US top national security advisor singled out Zimbabwe, among other handful of nations, for interfering in its internal affairs, in regards to the condemnation of the killing.
O'Brien was quoted saying said that there's going to be a response to these adversaries (Zimbabwe included) and that the response would be proportional. He emphasised that "this is not something that our adversaries are going to get away with for free".
However, the Permanent Secretary in the Ministry of Information, Publicity and Broadcasting Services Mr Nick Mangwana said Zimbabwe is not an adversary to the American Government.
"Zimbabwe does not consider itself America's adversary. We prefer having friends and allies to having unhelpful adversity with any other nation including the US," said Mr. Mangwana.
Political analyst , Nobleman Runyanga, said it is shocking and baffling for America to label Zimbabwe a foreign adversary because the country is yet to issue an official statement concerning the killing of Floyd.
"Its shocking that Zimbabwe is being named as a foreign adversary to America because to date the country hasn't issued an official statement concerning the killing of Floyd by the white American police. It's true that Zimbabwe, like the rest of the world, is shocked by the brutal killing of black people in America but the Government has not said anything to that effect. What is being attributed to be Zimbabwe's position on the killing of Mr Floyd are mostly social media posts by Zimbabweans who were saddened by the death of Floyd," said Ruhanya.
Another political analyst Bevan Musoko said the Zimbabwean Government has no control over what its citizens write and communicates on social media.
"The Zimbabwean Government has no control over what its citizens do on social media. Since last Monday, the social media was abuzz with people expressing their anger over the death of Floyd. However that should not be interpreted as Government position concerning the brutal murder of a black American citizen. After all, in a democratic society, citizens are allowed to express themselves without being censored by the Government," said Musoko.
Twitter users also joined in the fray of condemning US for labeling Zimbabwe an adversary. One Rutendo Matinyarare said America should account for the death of Floyd instead of blaming other nations.
"They (America) are making Zimbabwe a scapegoat for their centuries-old black rights crime. The US should be arresting the police officers who killed Floyd instead of starting a diplomatic war with Zimbabwe," said Matinyarare.
Irked by the accusation made by Mr O'Brien, the Zimbabwean Government has summoned American Ambassador Mr Brian Nichols to explain damaging claims made by the US top official that Zimbabwe was one of several countries interfering in violent protests in the US.
The Government is likely to remind Mr Nichols that Zimbabwe respects Article 2 (4) of the United Nations Charter, which requires all member states to respect the territorial integrity or political independence of any state.
Since the death of Floyd last Monday, a wave of mass demonstrations have erupted across America and they have since exploded into unrest and outrage with some demonstrators setting fires to buildings and looting shops.
Last Friday, the demonstrations were so severe and violent that the US President Trump was taken by Secret Service agents to an underground bunker at the White House as protests over Floyd's death erupted near the presidential residence.
President Trump had vowed to violently thwart the demonstrations and last night he tweeted that the military would be given unlimited power to thwart the demonstrations and effect mass arrests.
"Crossing State lines to incite violence is a federal crime! Liberal Governors and Mayors must get much tougher or the Federal Government will step in and do what has to be done, and that includes using the unlimited power of our Military and many arrests," tweeted Mr Trump.
The labelling of Zimbabwe as a foreign adversary by the US is not shocking as the country has had a frosty relationship with the US since 2002, when America imposed sanctions on the country for returning land to its rightful black owners.
Source - Innocent Mujeri