News / National
No longer the Sunshine City
10 Jun 2020 at 14:37hrs |
Views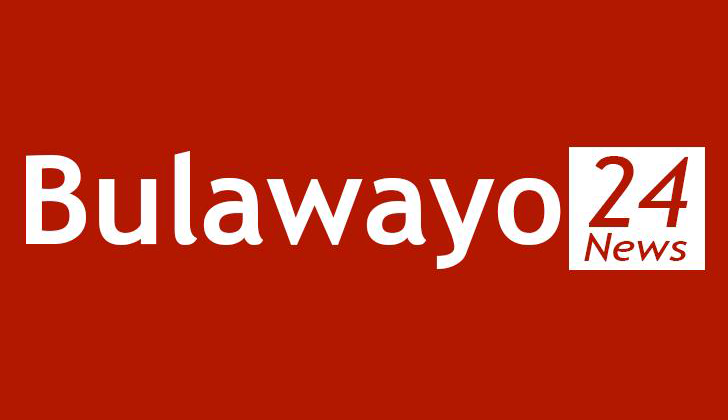 The Zimbabwe capital city which was once called Salisbury during the colonial era changed its name to Harare on 18 April 1982.
During the second anniversary of Zimbabwean independence, the name was derived from the village near Harare Kopje of the Shona chief Neharawa, whose nickname was "he who does not sleep". 'Haarare'.
The capital city of Zimbabwe used to be a very beautiful city, light filled, with very wide roads. It is located on the country's central plateaux.
In addition to being an administrative hub, Harare served as a major economic center for Southern Africa. Initially British settlers, who were a minority in both the capital and the nation, focused on small-scale farming and gold mining in the area.
During summer season Harare becomes so beautiful with the blooming Jacaranda trees. It is a city of modern buildings, wide thoroughfares, good parking areas and has one of the magnificent Harare Gardens.
Harare has modern nice building but it is growing at a very slow pace. 40 years into independence Harare was supposed to be a hub of commerce in the Southern African region.
There is a very strong appreciation for the city's cultural and historical heritage with a number of older buildings preserved for the country's history.
We have old buildings like Manica building, Market Hall along Mbuya Nehanda Street and today now called The Gulf is one of the oldest building still standing in Harare built around 1893 to 1894. Harare has one of the tallest building the Reserve Bank of Zimbabwe though we have ABC building in Zimbabwe which happens to be the tallest of all of them, located in Zvishavane and completed in 1976 by John Graham Architects.
Another very beautiful place is Harare Gardens where it hosts gospel musicians or any other musical artists not excluding the popular Harare International Festival of Arts (HIFA).
The National Botanic Garden of Zimbabwe is situated about 4 km North of Harare City Centre in the suburb of Alexandra Park is still intact and well maintained. It also houses the National Herbarium of Zimbabwe. The gardens have an area of almost seven square kilometres. Initially established as a recreation area.
There is a green historic site for those called the Africa Unity Square, formerly Cecil Square for Cecil John Rhodes, the former Prime Minister of South African Cape Colony.
Africa Unity Square is a park that is designed to resemble the British Flag, the Union Jack ,the stripes of the flag being the path-ways through the park. Interesting historic site is just opposite the Zimbabwe's Parliament.
There are a lot of things happening in Harare which paints the once beautiful city ugly.
Due to economic hardships and poor planning of the city council , Harare of late has become a hub of small businesses ranging from vendors, people selling vegetables, second hand clothes, drugs and sometimes people roasting green mealies.
Harare has become an eyesore. Money changers are most prevalent at East Gate Shopping centre and parts of Roadpoort where people catch long distance buses to either South Africa, Zambia, Malawi or Tanzania.
One of the oldest township of Harare namely Mbare boasts of one of the biggest bus terminus 'Mbare Musika' . It used to be a hive of activity and wonderful place. People could easily catch long distance buses to their rural areas.
There is a popular river called Mukuvisi which is very synonymous with street urchins who live there smoking dagga and sniffing glue.
Harare used to attract international musical artists such as the late Bob Marley.
At independence 18 April 1980 at the Rufaro Stadium in Harare (then called Salisbury), Robert Nesta Marley stepped on to the stage with his band The Wailers as culmination of the official Independence Day ceremonies for the new nation-state of Zimbabwe.
Tens of thousands of people paid to join dignitaries from Africa and around the world to watch the performance of this revolutionary pan- Africanist.
I also vividly recall the time when Don Williams came to perform in Zimbabwe in 1997. I was training at Morris Depot Police School and the show was sold out and has remained one of the most memorable shows in Zimbabwe ever.
The late American popular pop star Michael Jackson also paid a secretive visit to Zimbabwe on the 17th of November 1998 and it is believed he had business interests in the magnificent Victoria Falls.
The capital has also its own common area called The Avenues where ladies of the night mingle and way lay for those looking to satisfy their sexual egos. The Zimbabwe Republic Police always round them up and make them pay fine for loitering.
Harare used to be the heart beat of entertainment ranging from traditional dancing troupes to various sporting disciplines.
Before National Sports Stadium was built Harare had three popular football stadia, namley the ceremonial home of football Rufaro Stadium, Gwanzura and Chibuku Stadium. During weekends such stadia would be full to capacity with football fans watching their favourite teams playing.
The city used to have a very good fleet of buses plying in all high density routes from town and had proper designated areas.
Today due to the influx of commuter omnibuses called 'mushika shika' driving in Harare has become a menace.
The once Sunshine City Harare has lost its magnificent beauty but it can be restored and become a world class city.
Contacts
Facebook - Leonard Koni
Twitter - @Leokoni
WhatsApp - +27616868508
Email- konileonard606@gmail.com
Source - Leonard Koni