News / National
Mnangagwa's Zanu-PF plunged into corruption storm
12 Jun 2020 at 08:02hrs |
Views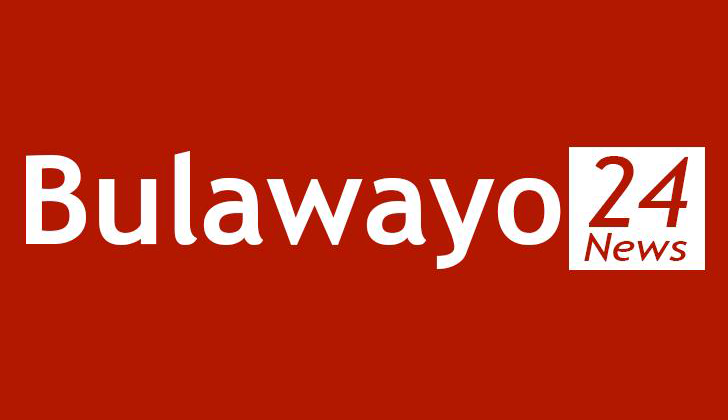 ZANU-PF has once again been plunged into a corruption storm after expelled Chivi South legislator Killer Zivhu accused a senior party leader (name supplied) of demanding a US$1,5 million cash inducement as protection fee after he got targeted by hardliners.
The politburo, which implements Zanu-PF policies, expelled Zivhu from the party at its meeting on Wednesday this week over allegations of breaching protocol.
Zivhu's home province Masvingo hauled him before the Zanu-PF national disciplinary committee (NDC), accusing him of using social media to push for a meeting between First Lady Auxillia Mnangagwa and opposition MDCAlliance leader Nelson Chamisa's wife Sithokozile in September last year.
His expulsion was announced by the party's acting secretary for information and publicity, Patrick Chinamasa, at the end of the 340th meeting of the politburo.
Chinamasa told journalists that Zivhu's expulsion was recommended by the nine-member NDC, presided over by Zanu-PF national chairperson Oppah Muchinguri-Kashiri.
However, Zivhu revealed on microblogging site Twitter that the real reason for his dismissal from the party was that he had reported a powerful member of the politburo to the Zimbabwe Anti-Corruption Commission (Zacc) who refused to reimburse him the US$1,5 million protection fee.
"My effort to recover 1,5 million USD from the most powerful politburo member yandidzingisa (has led to my expulsion). I reported him to Zacc (the Zimbabwe Anti-Corruption Commission) and I was about to give them evidence. The Chamisa story is a cooked one. The man was so vicious in the politburo today to make sure I was expelled," Zivhu wrote, without naming the man.
The Independent's politburo sources, in off-the-record briefings yesterday, said the senior official's name was revealed during politburo deliberations.
Sources said Zivhu informed the NDC during the hearing that the party heavyweight took the money after promising to protect him from political persecution.
"This was carried in the NDC's report presented by Muchinguri-Kashiri," a politburo member who attended the meeting said.
"It left the party leadership incenced and baying for Zivhu's blood, although initially there had been efforts by some members to give him a more lenient punishment," a source said.
Sources also said contrary to Chinamasa's claims at the press conference that the NDC had recommended the immediate expulsion of the controversial businessman who is given to flaunting his wealth on social media, the committee recommended that he be suspended for three years and allowed to retain his legislative seat.
However, during deliberations, the implicated official moved a motion for his immediate expulsion from the party.
"There were so many issues at play. The NDC report stated that Zivhu denied the allegations against him and attributed them to social media and we cannot make decisions based on social media.
NDC had actually not recommended his dismissal.
According to the report presented by Muchinguri-Kashiri on the hearing, Zivhu had stated that his problems emanated from his fallout with the Masvingo Provincial Affairs minister Ezra Chadzamira.
Zivhu has been a sponsor of the party and this saw them give him the position of provincial secretary for finance.
"Zivhu also said Chadzamira was targeting him because he thought he wanted to be chairman of the province and also minister of state for provincial affairs. When this was brought to the NDC, the implicated senior party official is said to have assured Zivhu that he would do his best to protect him and, according to Zivhu, that is how they ended up giving each other money. So apparently when it became clear that things were not going his way, Zivhu started demanding his money back, but he has not been successful," a source said.
Sources said during the deliberations, Zivhu received strong backing from former cabinet minister Josiah Hungwe—the most senior party member in Masvingo province—who said an outright expulsion would be too harsh.
Hungwe, sources said, was supported by Zanu-PF secretary for legal affairs Paul Mangwana, minister of State for Presidential Affairs in charge of Implementation and Monitoring Joram Gumbo and Women and Youth Affairs minister Sithembiso Nyoni.
"Hungwe was of the opinion that expelling him was too harsh and suggested that he be suspended for two years and asked to attend the Chitepo School of Ideology for a re-orientation course. Gumbo supported Hungwe, but suggested that even a two-year suspension was too much and proposed that he just be suspended for a maximum of six months so that he can be able to retain his constituency. This was also supported by Nyoni, who said she could not decipher Zivhu's real offence from what had been brought before the politburo," another source said.
"Mangwana joined in the discussion and proposed that the party must first give him notice of the decision and ask him to appeal if he wanted to do so in line with the provisions of our (party) constitution, but this was shot down by (secretary for administration) Obert Mpofu, who accused Mangwana of trying to protect Zivhu given that they come from the same home area of Chivi. That is when we all went quiet.
Basically there was no issue at all but we were surprised when it all came back and it was resolved he should be expelled.
"After that, Vice-President (Constantino) Chiwenga said he was of the opinion that Zivhu should be expelled to serve as an example that rich people cannot use their money to control the party. He got support from his counterpart (Kembo) Mohadi, and from then on everyone was singing that chorus."
Efforts to get a comment from Zivhu and other party officials were fruitless as they were not answering calls on their mobile phones.
Source - the independent